SUMMER ARTS PROGRAM
June 28 - July 25, 2020
Wesleyan's campus is closed due to the COVID/19 pandemic. Center for Creative Youth staff are working from home. Please email ccy@wesleyan.edu if you need assistance.
Wesleyan University is actively monitoring the global coronavirus (COVID-19) emergency and its potential impacts on our campus community. As you know, the situation is creating some unexpected challenges, and it is an evolving situation. If circumstances change so that Wesleyan becomes unable to bring students to campus this summer, we will be in touch with you as soon as possible, and no later than May 1, 2020.
If we are unable to bring students to campus by the start of the program, we are exploring possible alternative options, to see if they are viable. These include distance-learning models or, perhaps, a modified program that would include a delayed start or an abbreviated session. Please continue to check the webpage for updates. 
For more information: email ccy@wesleyan.edu or call Program Manager Lisa Foss at 860-685-3341. 
---
Wesleyan's Center for Creative Youth (CCY), is a precollege summer residency program in the arts for students ages 14–18. Talented high school students from across Connecticut, the United States and around the world will gather for four weeks of intensive study in the arts.
FOCUS on Music, Theater, Visual Arts, Musical Theater, or Creative Writing
EXPLORE new art forms in master class workshops with visiting artists
CONNECT to a community of young artists from across the U.S. and abroad
CHALLENGE yourself to discover your artistic voice
Please click on the words in the MENU to the left for more information on each subject. If you have any questions, please email Program Manager Lisa Foss at lfoss@wesleyan.edu or call the office at 860-685-3341.
The program features daily arts classes in a variety of concentrations, including creative writing, music, musical theater, theater, and visual arts. Additionally, students participate in elective intensives, a series of classes that encourage students to explore art forms outside of their main concentration, or to deepen the study of their chosen art form. In each of the art disciplines, students gain hands-on experience in an advanced, progressive curriculum emphasizing critical thinking, interdisciplinary and multicultural learning, leadership skills, and historical context. World class shows, Master classes, workshops, field trips, dances, open mic nights and share days throughout the program fill the summer with creative inspiration. Students leave CCY with a better perspective on career and higher education choices.
CCY has a celebrated history of recruiting students from across the United States and beyond who come together to explore their art form on a deeper level and to connect to young, creative minds like their own. The culture created by a staff of professional artists, teachers, residential advisors and administrators is one of nurturing acceptance and progressive encouragement. The program accepts 60-80 students, creating a diverse ethnic, economic, and cultural community. Students range in age from 14-18. Students must have completed at least one year of high school to be eligible for the program.
With a 40+ year history of excellence, many students and families have found the program to be "life-changing," providing focus, validation and motivation to future leaders of the artistic community.
For more information: email ccy@wesleyan.edu or call Program Manager Lisa Foss at 860-685-3341.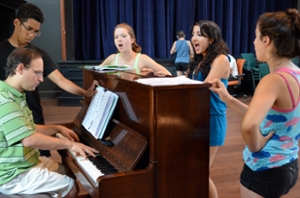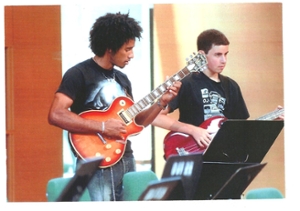 APPLY ONLINE NOW!
Click here to be taken to the online application.