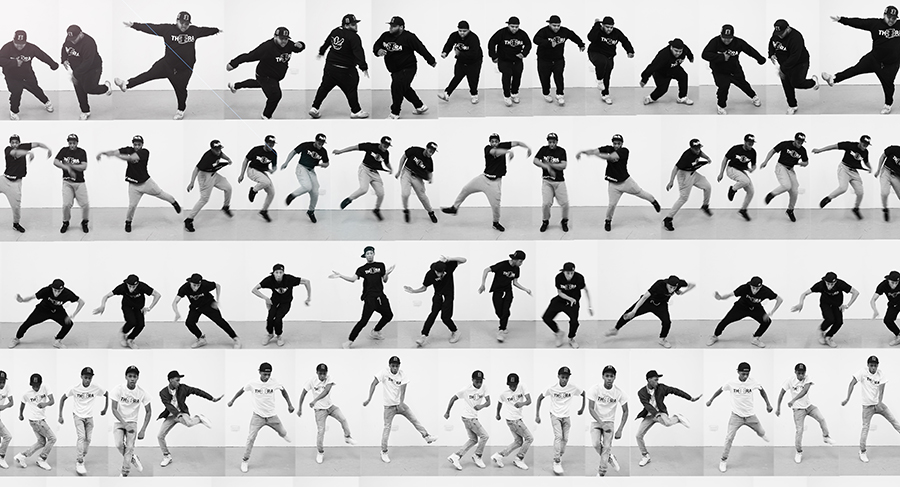 The Era Footwork Crew: In the Wurkz
Friday, September 17, 2021 at 8:00pm
CFA Theater

BUY TICKETS
$26 Wesleyan faculty and staff; $6 Wesleyan students

"The Era are arguably among the best footwork dancers in the world."
—Chicago Reader
Following a series of virtual engagements at Wesleyan during the 2020–2021 season, The Era Footwork Crew, who have pioneered the battle dance known as Chicago footwork since 2014, will be joined on campus by DJs from the electronic collective Teklife for the opening performance of their first national tour of In the Wurkz (2019).

The general public will be welcomed back to the Wesleyan campus this fall. Unvaccinated patrons must adhere to and follow the University's COVID-19 safety guidelines of wearing a mask and 6' social distancing, whether they are outdoors or indoors; indoor events may require additional safety measures. Please check this page closer to the event date for updated information.

The extraordinary evening-length work combines their improvisational, competition-style dance form with spoken word and documentary film to unveil the cultural history of footwork. In the Wurkz also showcases The Era's pioneering efforts in South Side neighborhoods that led to the company's recognition in 2016 by The Fader magazine as one of Chicago's "cultural organizers of the year."

The non-profit Open the Circle takes its name from crowded Chicago dance floors: when the floor gets overly packed, two people will lock hands and spin through the crowd—"opening the circle"—to make space for dancing. The Era and Open the Circle aim to make space in the tightly-knit circles of power and resources in society, re-centering them to benefit artists and youth in divested communities.

Dance filmmaker Brandon "Chief Manny" Calhoun received a 2021 "Leaders for a New Chicago" award from The Field Foundation of Illinois and The John D. and Catherine T. MacArthur Foundation, awarded to racial justice visionaries and organizations addressing systemic issues in Chicago's historically underserved communities. The Era's boundary-breaking artistic and social leadership has also been recognized and supported by grants from the University of Chicago and the Joyce Foundation.

Presented by the Center for the Arts in partnership with the Dance Department, and with funding support from the New England Foundation for the Arts and the National Endowment for the Arts.