Celebrating Alice Hadler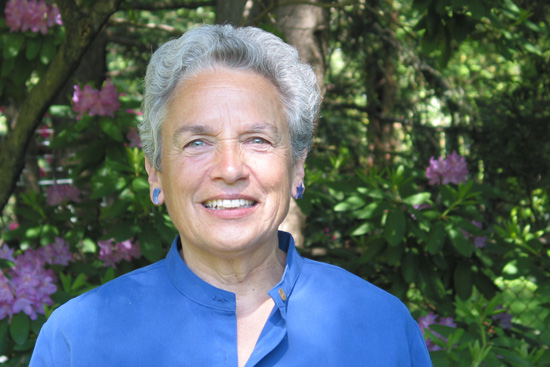 Alice Hadler is retiring in May 2020 after 25 years at Wesleyan. We invite you to join us in honoring "Professor Alice" and her contributions to generations of international students, young writers, and the Wesleyan community.
There are 4 ways to participate:
Celebration Lunch
Date TBD [This lunch was originally scheduled for May 23, 2020, during Reunion & Commencement Weekend. Due to the COVID-19 pandemic, we will postpone the official on-campus celebration of Alice's retirement.]
To be notified when tickets and additional details are available, add your name(s) here
Alice Hadler Summer Grant Fund
To honor Alice's legacy, Wesleyan will establish the "Alice Hadler Summer Experience Grant" fund which will provide need-based summer funding to international students or others doing meaningful work abroad. Please contribute what you can here
Photo Compilation for Alice
1. Please save your photos with your NAME_Graduation year
2. Upload here
Questions? Contact Jennifer Collingwood in the Fries Center for Global Studies at jcollingwood@wesleyan.edu or (860) 685-3661. 
Please share this information with friends and classmates who know Alice. We do not want to miss anyone!
About Alice Hadler  
Alice Hadler came to Wesleyan in 1995 with the first cohort of Freeman Asian Scholars, to teach writing and to provide academic support to the international student population, which was expected to double over the following few years.  In the intervening quarter century, she oversaw that population as it grew from less than 25 in 1995, to nearly 300 today.  Her mission has remained consistent: to build cultural bridges and foster transnational communities, to share and inspire the writing of stories from around the globe, and to help Wesleyan students find common bonds. Hadler's official titles have included Adjunct Instructor in English, Assistant Dean of Student Academic Resources, Coordinator, Writing Program Services for Non-Native Speakers, Associate Dean for International Student Affairs, and (most recently) Senior Associate Director, the Fries Center for Global Studies.
Hadler is an alumna of Mt Holyoke College and Columbia University Teachers College, a linguist by training.  She has lived, studied, worked and/or traveled on most continents, starting as an exchange student in Japan at age 16, and communicates in 7 languages with varying degrees of competence. Hadler's courses, all with a cross-cultural focus, breach boundaries: She taught the English Essay course every semester for 23 years, and the fact that it was a kind of rite of passage for so many Wesleyan students, international and domestic – kept it delightfully lively.  She taught a series of courses called Writing About Places, as well as Writing About Medicine and the Doctor-Writer, all drawing from many literary traditions. She has mentored and advised hundreds of students.
Besides talking to Wesleyan students about everything under the sun, in and outside the classroom, and effectively becoming a family member to many – among Alice's favorite places to be are in her kitchen cooking for groups small and large, (including some legendary backyard barbecues), and on her bicycle, preferably on another continent.