In Conversation with CPE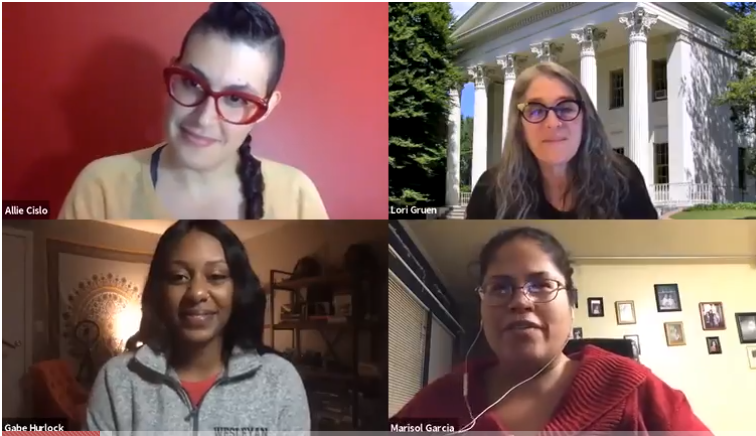 Through this Weseminar, you will hear directly from faculty and student participants about their experiences supporting, teaching and participating in the Center for Prison Education. Panelists include Lori Gruen, William Griffin Professor of Philosophy, Gabe Hurlock '20, and Marisol Garcia, York cohort of 2018.
Click here to access the Weseminar. This event was recorded on: 12/7/2020 

In this E2020 discussion, you will hear from a panel of Wesleyan alum and community leaders; Alicia Hernandez Strong '16, Julian Adler '02, Lorenzo Jones, Andrew Clark, Earl Bloodworth and Tracie Bernardi. These criminal justice reform advocates  speak about their work and their thoughts on the 2020 election.
Click here to access the panel discussion. This event was recorded on: 10/1/2020