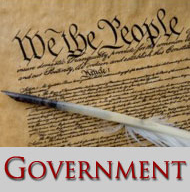 [September 16, 2017: Applications Closed, Review of Applications Underway]
INTERNATIONAL POLITICAL ECONOMY
Wesleyan University
Rank: Assistant Professor
Subfield(s): International Politics
The Department of Government at Wesleyan University invites applications for a tenure-track position in international politics. The appointment begins July 1, 2018. Candidates must have a Ph.D. in political science or a related field in hand by the time of appointment to be hired as an Assistant Professor; a successful candidate may be hired as an Instructor if the candidate does not have a Ph.D. in hand at the time of appointment, but will complete the Ph.D. in political science or a related field within one year of hire. Applicants should be prepared to teach courses related to international organization, international political economy, or international law. The teaching load is two courses per semester. Additional duties include advising and mentoring students, carrying out a program of research, and participating in faculty governance at the department and university level. Wesleyan is a highly selective liberal arts college that values both scholarship and teaching, has a strong, diverse undergraduate student body, and offers a generous sabbatical program and competitive salaries and benefits.
Applications received by September 15, 2017, will receive full consideration. To apply, please go to http://careers.wesleyan.edu/postings/5899 At this site you will be asked to upload electronic versions of the items we require, which are (1) a cover letter of application, (2) a curriculum vitae, (3) graduate school transcripts, (4) an article-length writing sample (e.g., the first chapter of your dissertation), (5) a statement about your teaching philosophy and methods, (6) teaching evaluation statistics or other evidence of teaching effectiveness (but please do not send copies of individual student evaluations), and (7) sample syllabi if available.
As part of the cover letter or teaching statement we invite you to describe your cultural competencies and experiences engaging a diverse student body. You will also be asked to provide the email addresses of three referees from whom we may obtain confidential letters of recommendation (please double-check the accuracy of the email addresses of the referees you name to insure that you have the most up-to-date email addresses for each one). 
Wesleyan University, located in Middletown, Connecticut, does not discriminate on the basis of race, color, religious creed, age, gender, gender identity or expression, national origin, marital status, ancestry, present or past history of mental disorder, learning disability or physical disability, political belief, veteran status, sexual orientation, genetic information or non-position-related criminal record. We welcome applications from women and historically underrepresented minority groups. Inquiries regarding Title IX, Section 504, or any other non-discrimination policies should be directed to: Antonio Farias, Vice President for Equity & Inclusion, Title IX and ADA/504 Officer, 860-685-4771, afarias@wesleyan.edu.
Please contact Ms. Kristin McQueeney (kmcqueeney@wesleyan.edu), the Government Department administrative assistant, if you have questions about the application process.