Nonprofit Boards: Theory and Practice
The Nonprofit Board Residency program is a .5 credit course that provides an opportunity for Wesleyan students to learn about the nonprofit sector and work closely with a local nonprofit board of directors. Students will attend board meetings and actively participate in a committee of the board while completing a project identified by the organization. Students will also meet weekly on campus with the instructor, Clifton Watson, director of the Jewett Center for Community Partnerships, for readings and discussions about the nonprofit sector, boards of directors, reflections on the experience and more. Students will receive .5 credits per semester through CSPL280 and CSPL281. This course is POI and students must be willing to commit to the entire year.
Once students apply, they will be matched with a local organization.
The program is taught by Clifton Watson.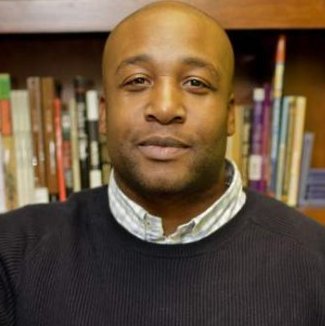 Clifton Watson is the Director of Wesleyan University's Jewett Center for Community Partnerships. He is the former director of the African American Male Initiative at the Children's Aid Society in New York City and also worked at the Princeton Center for Leadership Training, Grand Street Settlement, and Prep for Prep.  Clifton is a graduate of the University of Connecticut and completed a doctorate in history at Fordham University in 2014.
Tentative Timeline:
April 15, by 11:59pm: Student applications due
April 17, by 9:00am: Students selected for the course
Rolling: Organization applications
Early August: Organizational matches made