Class Notes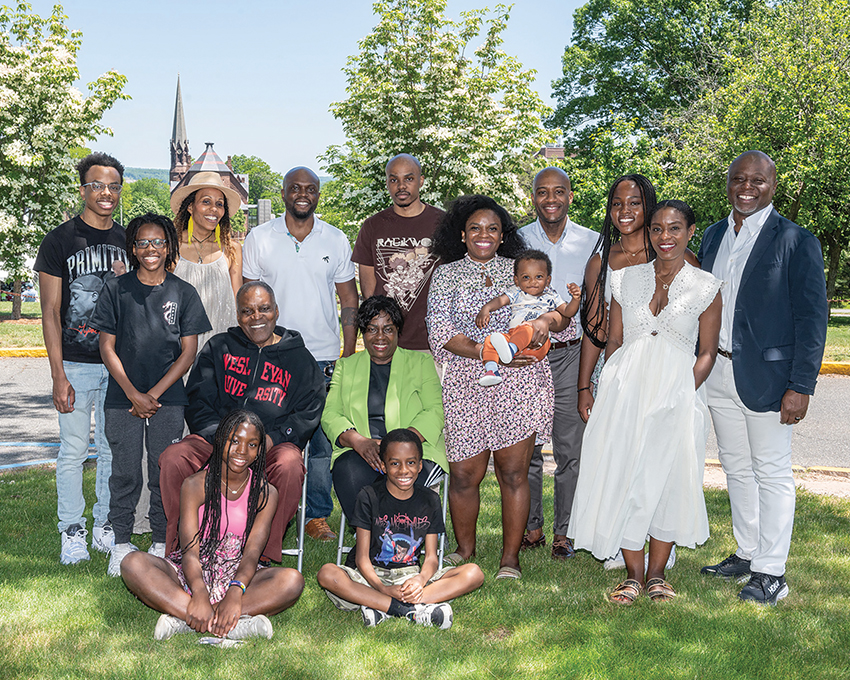 Reunion 2023: With 4 of 5 Wes grads in the family celebrating reunions in the same year, the Holder family has turned R&C Weekend into an extended family affair.
See more from R&C 2023 and other updates from classmates across the globe!
See All Class Notes
Alumni News
Signs of the Times
A new full-time professor and an expanded ASL and Deaf Studies Program sets the stage for reframing deafness (and difference) as something to explore, not fix.
Short Takes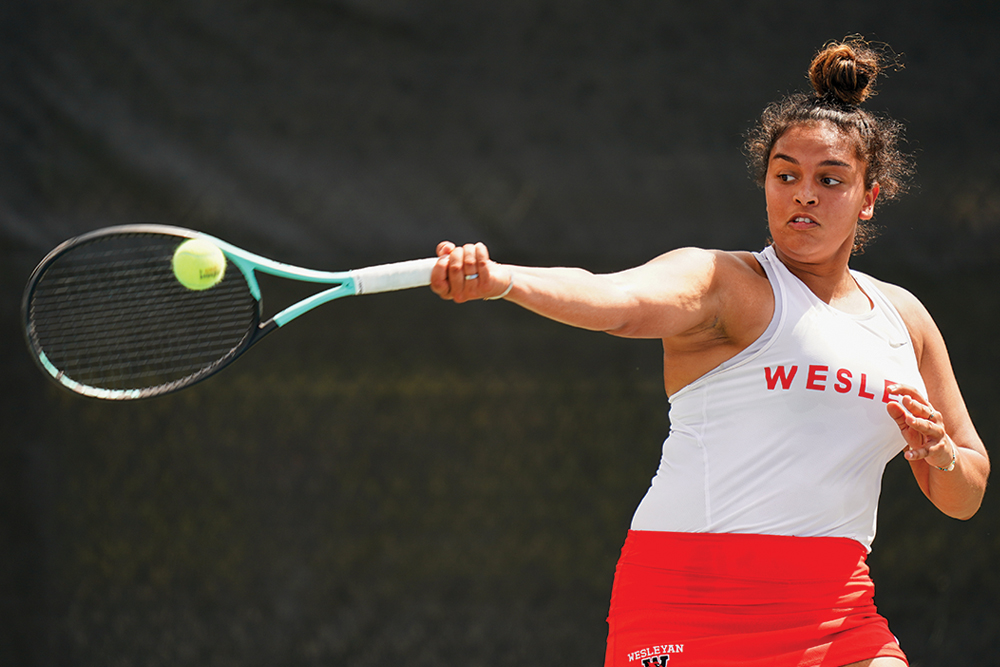 Game On!
Check out highlights from tennis, track & field, and crew as we wrap up another year of athletic achievement.
Merve Emre Named Director of Shapiro Center
Emre, a scholar, critic, and contributing writer for The New Yorker, envisions the new Center as a place to bring together different aspects of creative writing and literary study, as well as working across the arts.
From the Collections
Archaeology Collections Manager/Repatriation Coordinator Wendi Field Murray introduces items from the African collections.
See All Short Takes
Views from Abroad
Internationalism and an expanded worldview have long been a part of Wesleyan's mission. But beyond traditional higher ed models that limit opportunities to the student body, Wesleyan also looks to create international experiences for our faculty and alumni, facilitating meaningful cross-cultural knowledge-sharing, authentic communication, and fuller, more empathetic points of view among participants.