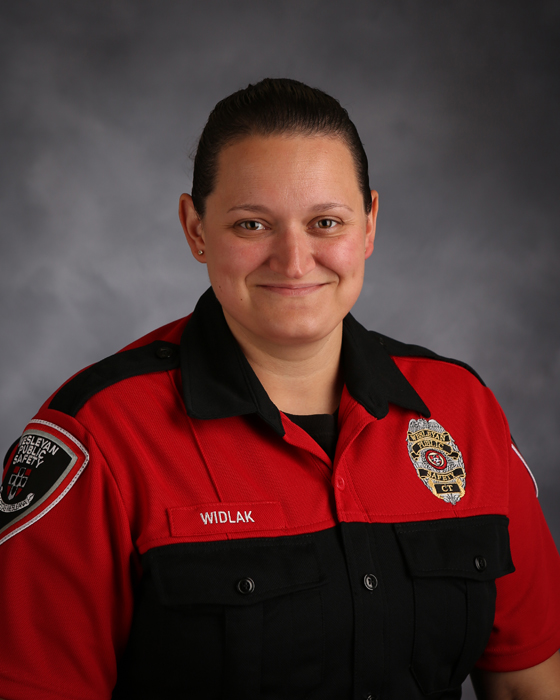 Name: Melissa Widlak
Rank/Position: Officer
Hometown: Plainville, CT
Experience: Melissa Widlak has been a member of the Wesleyan University community for 11 years, and currently serves as one of the RAD instructors.
Why Wes?: Widlak came to Wesleyan straight out of college herself, and saw that it was, in her view, a great place to work. She enjoys her job because the night life at Wesleyan allows her to get into contact with many of the students, especially on the weekends. Her goal with her time with Wesleyan is to increase the levels of familiarity with the people of Wesleyan through different events, such as on Arrival Day. She wants to make it known that she is approachable and here to help anyone.
Genres: Favorite movie: Game of Thrones (TV Show). Favorite music: Country
Favorite restaurant: Mexican food. Moe's.