Beta Theta Pi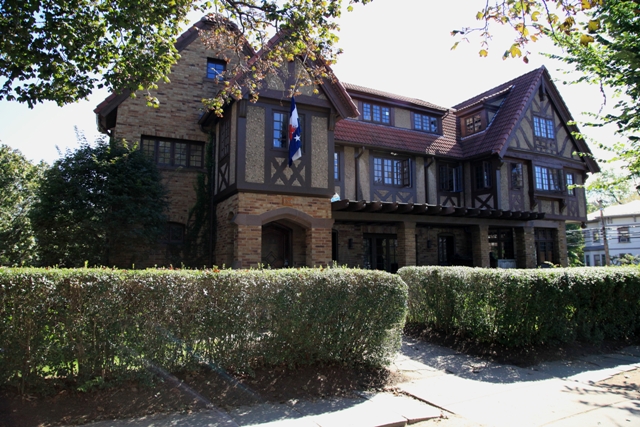 184 High Street
(Currently not recognized by the University)
In 1890 the Mu Epsilon chapter of Beta Theta Pi at Wesleyan University was founded. Since its start, Beta Theta Pi has been dedicated to building men of principle for a principled life. Bonded by mutual obligations, oath and ritual, Betas form bonds of trust and friendship that will last a lifetime. Our brotherhood aids the individual, builds the Fraternity existence as well as strengthening the host academic institution through a lifelong devotion to intellectual excellence and a high standard of moral conduct and responsible citizenship. Brothers are strongly encouraged to serve both the Wesleyan community as well as the Middletown community, hoping to benefit their host community, through the fraternity's existence.
The chapter house was erected in 1912, by the mother and father of Raymond Duy Baird. Since its construction, the Mu Epsilon house has been the home of ten decades of brethren; making it the longest lived in chapter house in all of Beta Theta Pi. This is something brothers take great pride in as they honor the brothers and tradition that came before them. In order to keep this honor and rich tradition brothers always strive to live under the five core values of Beta Theta Pi:
Mutual Assistance – Betas believe that men are mutually obligated to help others in the honorable labors and aspirations of life.
Intellectual Growth – Betas are devoted to continually cultivating their minds, including high standards of academic achievement.
Trust - Betas develop absolute faith and confidence in one another by being true to themselves and others.
Responsible Conduct - Betas choose to act responsibly, weighing the consequences of their actions on themselves and those around them.
Integrity - Betas preserve their character by doing what is morally right and demanding the same from their brothers.
---
Floor Plans
Check with the Office of Residential Life in North College.
---
Applications