Learn about laundry!
Gather your clothes
Empty pockets
Zip zippers
Button buttons
Sort
Color (Whites / Darks)
Fabric Type (Delicates)
Choose Detergent
Bleach (White clothing only)
Non-chlorine bleach (Colors)
Pay attention to the symbols
You could increase the lifespan of your favorite sweater!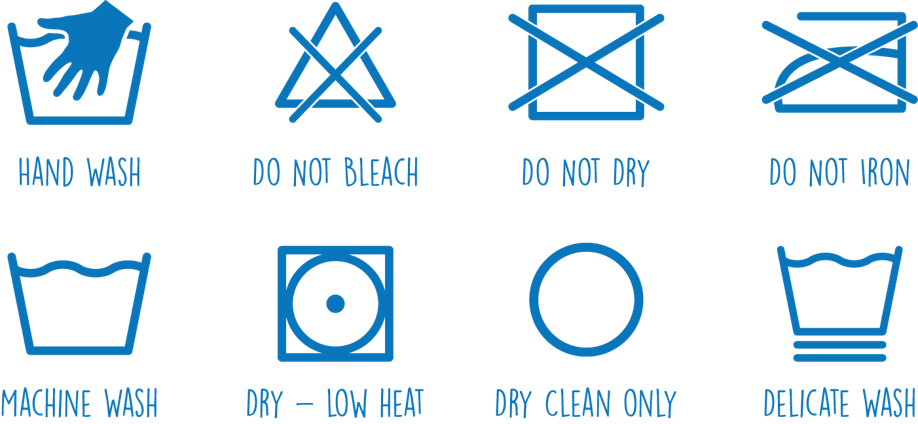 Tips 'n' Tricks
Save your soap! Use only two tablespoons of HE (High Efficiency) detergent
Use the cold water setting to save energy and help the environment
Clean the dryer lint filter before and after each load
Be kind to your fellow students – remove your clothes promptly so others can use the machines
Washing Instructions
#1 Problem with Washers is Too Much Detergent Causing Over-Sudsing!
Use only 2 tbsp. of detergent
Load with 5" of space on top
Select cycle
Cold water cleans effectively
and saves energy
The door will lock after payment until the end of the cycle.  Never attempt to force it open.
Using pods?

One pod per wash load is all you need.
Place the pod inside the wash tub before adding your clothes.
Do not place pods in the soap tray.
Washer Settings
| | |
| --- | --- |
| Settings | Temperature |
| Whites | Hot |
| Colors | Warm |
| Paerm-Press | Warm |
| Delicates | Warm |
| Bright Colors | Cold |
| Woolens | Cold |
Common Laundry Room Mistakes
Too Much Soap
Going Green means using LESS
WATER and LESS SOAP
There should be no white in the
wash window!
Over / Under-loading the Machines
Don't pack the washers or dryers; leave
room for the water and proper drying.
Don't wash just one pair of pants.
Not Emptying your Pockets
Your forgotten items could damage
your clothing and clog the pump.
Energy-Saving Dryers
Easy controls
One-load capacity
Restart capability
if door opens
Drying Instructions
Clean lint screen for maximum air flow
1 washer load = 1 dryer load
Check clothing tags for drying instructions
Select desired temperature setting
Do not dry wool, rubber, or plastic
Be careful, the hot setting may cause shrinkage
Dryer will stop each time the door is opened during the cycle
Clothing needs to be able to move freely to dry efficiently