Courses
Clarifying the Mysteries of the Self
Update - Registration for this course is closed.
For decades, these two friends, Bill and Karl, have walked together, talked together, and for seven years, have also taught together at a graduate school for business leadership in Monterrey, Mexico. They have mutually enriched the drama of their everyday lives and have spent much time pondering together Shakespeare's famous line, given to Polonius in Hamlet: "To thine own self be true, And it must follow, as the night the day, Thou canst not then be false to any man." For three Thursdays in May, Bill and Karl will seek to shed light on the mysteries of selfhood, hinted at in Shakespeare's phrase.

Bill will begin by presenting a simple but powerful story of a woman who could not bring herself to work. In discussing her case, he will present a conceptual structure for understanding the distinction between Self and Identity. Karl will provide support for this by supplying additional evidence in support of this distinction, drawn from his writings on the topic. In the second meeting, Bill will lead a discussion of Carl Jung and Erik Erikson and the evolution of the Self, focusing primarily on the Soul tasks of the elder years: First, Affirming Ego Integrity or Individuation. And second, Dialoging with the Cosmos and with Eternity (Jung) or Transcendence (Erikson's Ninth Age of Life). In the third meeting, Karl will draw upon his experience as a therapist to provide a series of applications of these conceptions of Self and Identity to common issues in living—including the maintenance of intimate relationships, the management of stress, the challenges of transition, including retirement, the control of fear, and the management of grief. The format of presentation will be that of engaged dialog, with plenty of opportunity for participation.


Bill Roberts & Karl Scheibe
3 THURSDAYS: MAY 1, 8, 15 | 6:30–8 P.M.
BUTTERFIELD ROOM, WASCH CENTER | $70


Course Instructor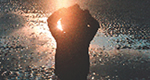 BILL ROBERTS Wesleyan '63, was the minister of the First Church for 20 years. He left the parish ministry in 1989 and worked for KPMG and Prudential before beginning his own consulting firm. He has written two books: Initiation to Adulthood: An Ancient Rite of Passage in Contemporary Form (1982) and Crossing the Soul's River: A Rite of Passage for Men (at Midlife) (1998).

KARL SCHEIBE is professor of psychology emeritus at Wesleyan and director of the Wasch Center for Retired Faculty and the WILL program. A social and clinical psychologist, his teaching and writing has centered about the psychology of self and identity and the advantages of a dramaturgical approach to psychology. His research and clinical interests also include problems of substance abuse and other excessive appetites.