OUR STAFF, MENTORS AND TUTORS
Sean McCann
 Director of Academic Writing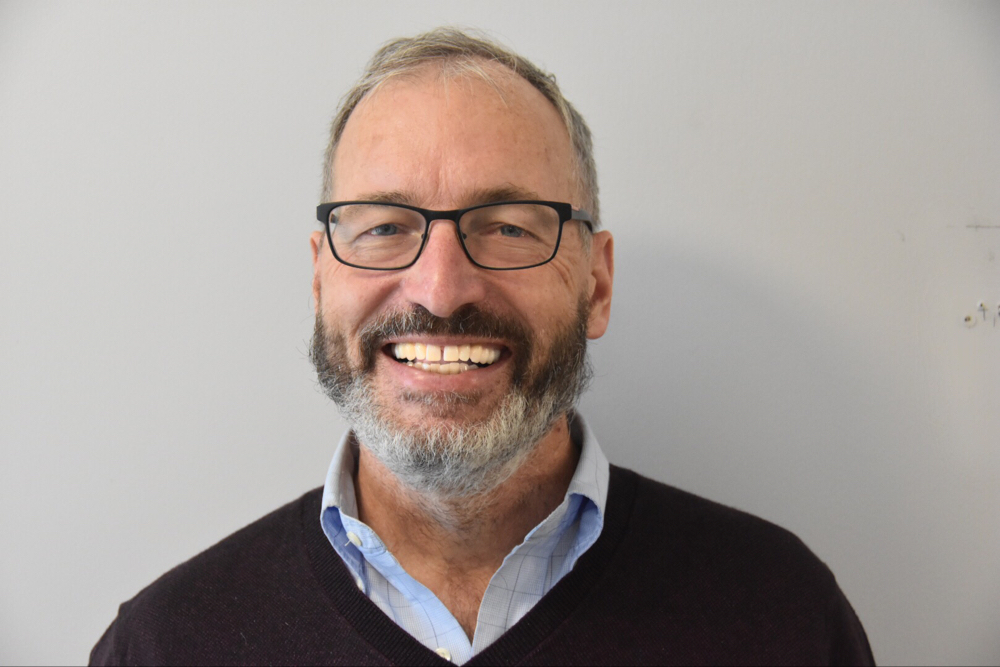 Lauren Silber                                   Elizabeth Hepford
 Assistant Director                           Assistant Professor
 of Academic Writing                       of the Practice in TESOL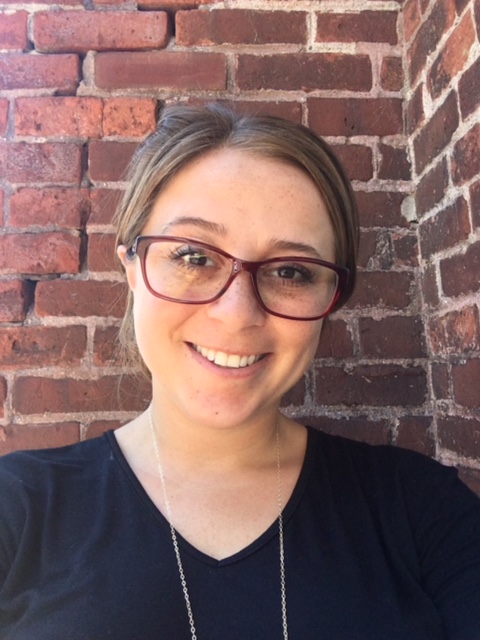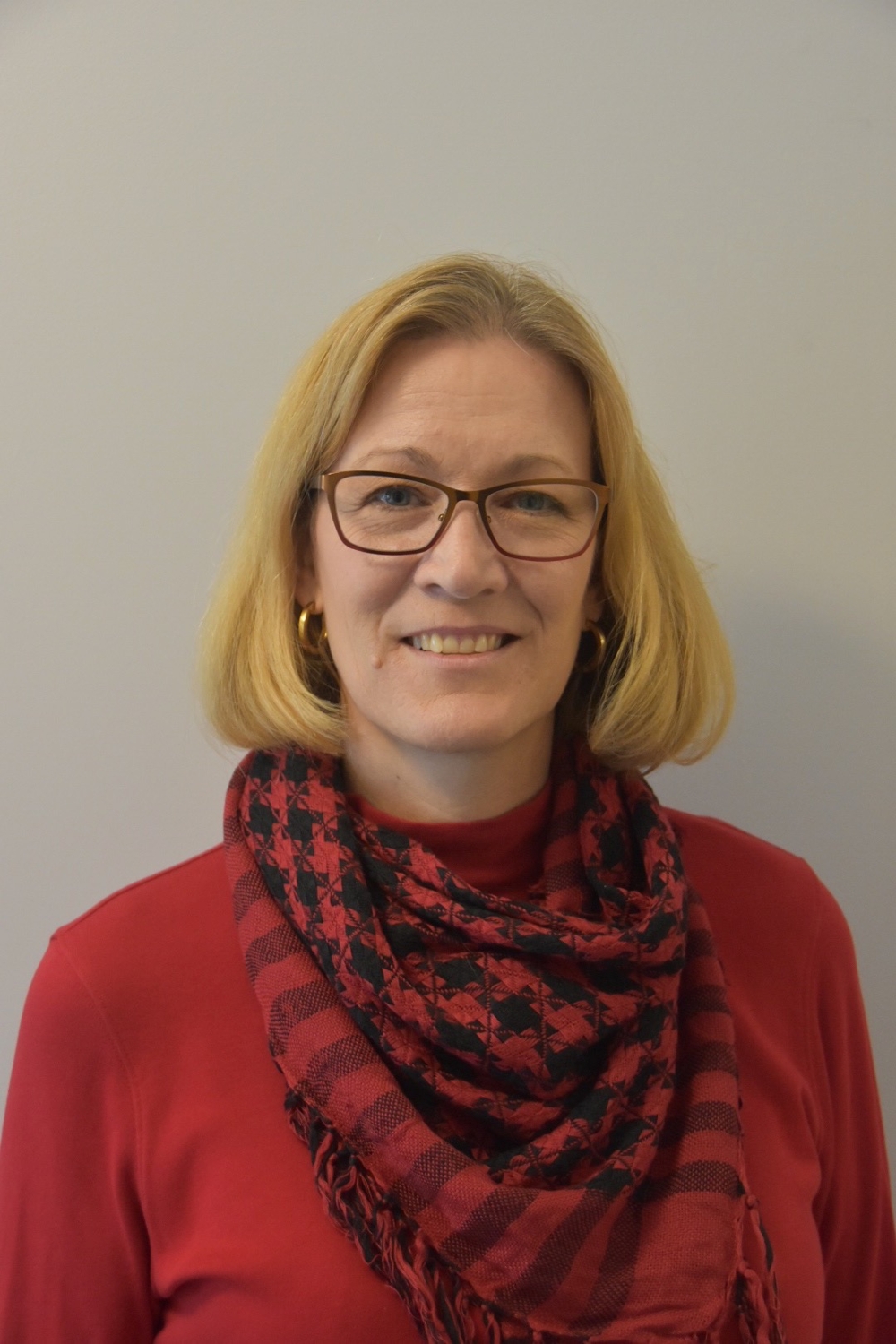 Isabel Steckel
 Ford Writing Fellow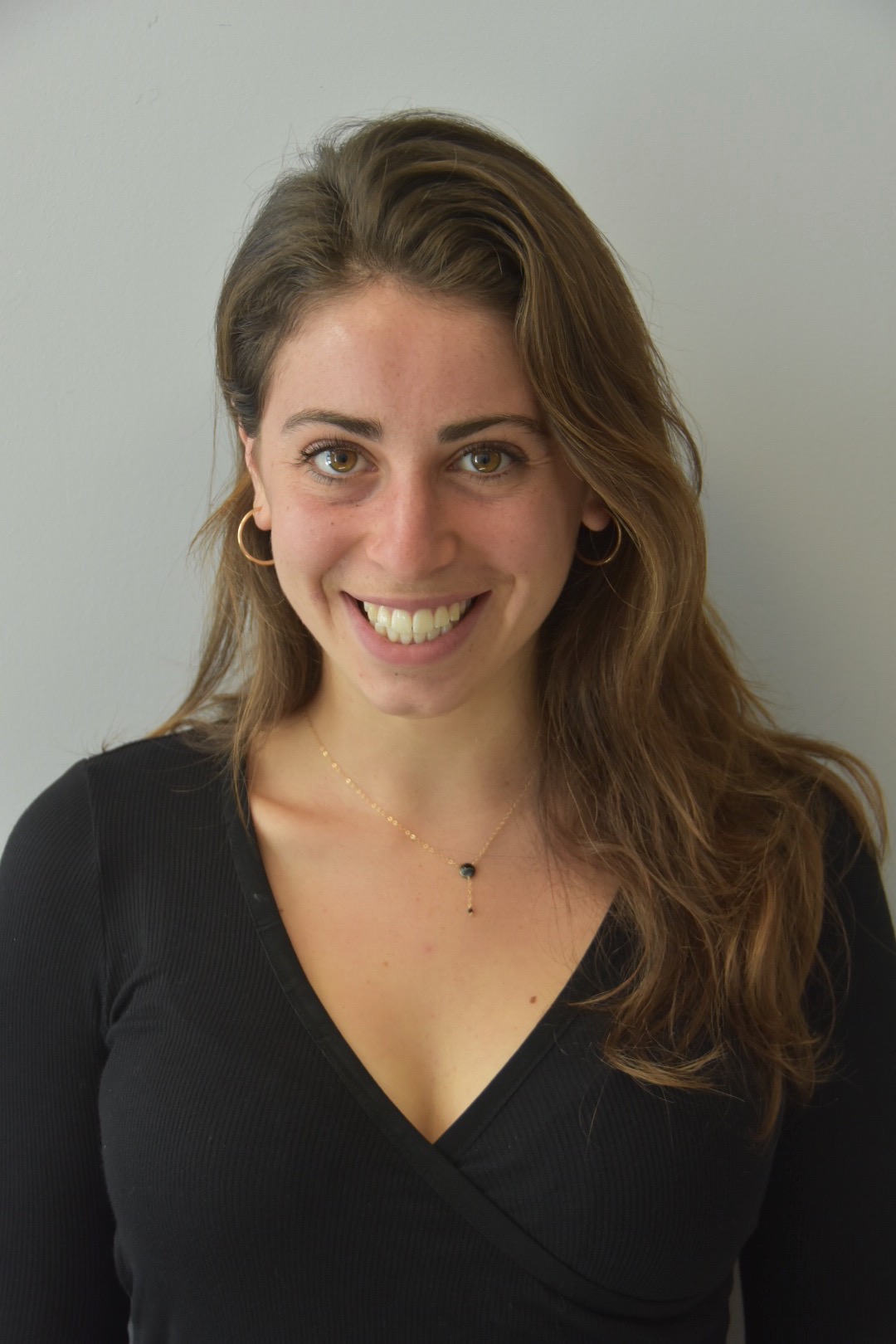 Christina Arlia

I am a BA/MA graduate student getting my master's in psychology. I really enjoy reading, dancing, and watching movies! I find it helpful before I write to talk my ideas through with my friends, professors, or even just out loud to myself. It helps me narrow down or group together ideas and themes or see if I can come up with new ones!

Mina Benson

Sanya Bery

I'm a junior who is double majoring in Government and Environmental Studies along with pursuing the writing certificate. My favorite type of writing is creative fiction and my favorite writer in the whole world is Milan Kundera. The best snack (to get you writing or just in general) are gummy worms and iced coffee, and I enjoy them often. When I'm not with the writing center you can find me on Foss or at the radio station!

Inayah Bashir

I am a senior at Wesleyan University. I have been a passionate educational advocate from a very early age. I began her educational career by tutoring and planning programs for younger students in my community. I furthered my understanding of education by doing research for University of Pennsylvania's Center for the Study of Boys' and Girls' Lives. During my time in college, I have expanded my skills by developing curriculum for Ascend Learning and The Whittle School. I continue to explore my enthusiasm for education by searching for innovative ways to promote student-centered, culturally specific educational programming.

Bryan Chong

I'm a junior from Hong Kong (so I speak fluent Cantonese and rusty Mandarin in addition to English, et un peu Francais!) with plans to major in Government and Psychology. I'm on Wesleyan's golf team and am a Writing Mentor. My favourite author is Kazuo Ishiguro, and my specialty is writing briefly – as Shakespeare puts it, "brevity is the soul of wit!"

Julian Demann

Hello. I am a sophomore planning to major in philosophy. I am on the swim team at Wesleyan, but my real passions are reading and writing (recreationally), and playing guitar.

Anabelle Doliner

I'm a junior majoring in English and American Studies, with a concentration in American Literature. I love to read and write, and I'm especially interested in merging academic and personal worlds through writing and memoir. I'm also a part of the Wesleyan Doula Project and our campus' local food co-op! 

Ericka Ekhator

I am a junior completing a double major in Government, and Hispanic Literatures and Cultures. I hope to combine my strong social-consciousness with my love for foreign language and culture through a professorial career at the secondary or university level. When I am not studying, you can find me listening to music, or on the basketball court!

Sophie Elwood

Eitana Friedman-Nathan

I'm a senior double majoring in English (with a concentration in theory and literary forms) and Philosophy. I transferred to Wesleyan in the fall of 2017, and have gotten involved in other writing opportunities on campus such as the Argus, and am also involved in Interfaith work, and the Collective Motion dance group. While my writing style is mostly academic I have been exploring creative writing much more since beginning at Wes, and am really loving that experience! I love the collaborative process of speaking to tutees about ideas and writing styles.

Naomi Glasock

I am a senior English major and am pursuing a certificate in Social, Cultural, and Critical Theory, but I also love to take classes in the music department. To me, writing is an opportunity to express your thoughts and ideas and still have the chance to revise and clarify them before they reach the world. Outside of class, I love to sing with my a cappella group, the Mixolydians, and watch "Grace and Frankie" on Netflix!

Rafael Goldstein

I am a sophomore prospective double major in computer science and history. I enjoy sports, music, Frank Ocean, and uhhh more Frank Ocean. I play frisbee here but that's not really a sport. I also speak Spanish and can certainly edit papers in Spanish. I like to write about anything, but I especially love to write creative fiction. My favorite thing I've ever written is called "Freshman Boy" and it's on the Wesleyan's Artifex website, you should check it out #shamelessplug .

Zoey Gringlas

I am a senior English and Hispanic Lit major, concentrating in creative writing. I am comfortable helping with works in both English and Spanish. One piece of writing advice I've found helpful is never to be too attached to what you've written; don't be afraid to edit, scrap, rewrite! 

Phyllis Guo

I am a junior majoring in CEAS (philosophy concentration) and psychology. My native language is Chinese. Apart from Chinese and English, I also speak intermediate Japanese.

Jazz Jason

I'm a senior majoring in Psychology and minoring in History and Education. I'm originally from Mountain View, Arkansas, and I love to read and to write in my off-time. Whenever I'm not busy with work, you can probably catch me curled up on a couch somewhere with some coffee and a good story (especially on rainy days). My number one tip for writing: give yourself breaks. Edit your papers later with fresh eyes. The best way to get a sharp paper is to give yourself enough time to space out productive sessions for writing, editing, and polishing your work.

Diya Kapi Kuwelker

Hi, my name is Diya Kuwelker. I'm a sophomore and this is my first year with the Writing Workshop. I am a tutor as well as a Workshop Ambassador. My favourite part of being a tutor is meeting new people and helping them deal with issues that have troubled me in the past. I also love my role as an Ambassador because I get to work on my social media and communication skills. I'm  a prospective English and Psychology major with a passion for theatre, film and fashion.

Sydney Kim

Hi, my name is Sydney and I'm a sophomore prospective English and Psychology major. I'm from Weston, MA, am a big fan of creating writing, especially poetry and fiction, and I'm on the squash team at Wesleyan.

Jake Kwon

My name is Jake Kwon, and I am a double major in Biology and English with a minor in Chemistry. I am aspiring to be a physician. I spend a lot of my time outside of classes trying out new foods, dancing to KPOP, and advocating for students on campus through the Wesleyan Student Assembly. I like to think of my writing process as picking apples- I start by collecting quotes from passages and then seeing how they connect together.

Emily Leff

Hi! I'm Emily. I'm a senior majoring in Sociology with a minor in Data Analysis and certificate in Civic Engagement. I love finding ways to be creative within analytical writing assignments, and I'm so excited to be working with the Writing Center this semester!

Ruby Ling

Lynn Liu

My name is Lynn. I am a senior double majoring in English and FGSS and minoring in CEAS. I am a big animal lover and I have a hill myna that talks. I speak fluent Mandarin and elementary Korean and French in addition to English.

Katie Livingston

I'm a sophomore majoring in  English with a focus in theory.  I'm also the assistant opinion editor for the argus . I love looking at  research papers, theory, creative writing or journalistic writing.

Sydney Lodge

Samuel McCarthy

I'm a junior double majoring in History and French Studies and pursuing the Writing Certificate. My particular areas of interest in history are the 20th century and the Middle East. Outside of reading and writing, I spend most of my time making and listening to music.

Cece Payne

I am a junior majoring in African-American Studies, American Studies, and Feminist, Gender, and Sexuality Studies. My favorite writing assignments are ones where I get to apply theory to things I watch and witness in the media. My most favorite TV show of all time is Criminal Minds, but I have yet to write about it!

George Perez

George is a Senior majoring in English and History. His concentrations, and thesis work, focus on the Early Modern period in England. He has tutored and worked in literacy programs since high school and hopes to one day teach. He enjoys reading, writing poetry, and being outside.

Shivanuja Ramkumar

Hello! I'm Shiva, I'm majoring in Music with the South Asian Studies certificate. Some of my other academic interests include history, anthropology, and postcolonial studies. When it comes to writing, I love short, concise, brief, compact, and succinct expressions that are not repetitive, needless, unnecessary, superfluous, or redundant. In my free time, I love to cook, and I'm told that I'm an "aggressive spicer."

Jada Reid

Charlotte Rich

I'm a senior from New York City and a History major. When I'm not working in the Writing Workshop, I'm involved in various dance groups and shows on campus. I'm comfortable working with papers in Spanish, though you wouldn't know it from my speaking! My number one piece of writing advice is just to start — get your ideas down on the page and the rest will begin to take shape.

Emma Roush

My name is Emma, and I am a junior government and psychology double major from Boston, MA! I have a passion for tutoring and mentorship, and a strong affinity for creative writing. I am aspiring to pursue a career in communications after Wes, though I spent this past summer involved in the sports industry as a sales and marketing intern with the Boston Red Sox and the Boston Celtics. In addition to working as a writing mentor, I am also a Hi/Lo CA where I help foster an inclusive community in Junior Village, as well as a member of the CSB and Honor Board at Wes which gives me an opportunity to advocate for impartial peer adjudication within the student body.

Stajz Saar

I'm a junior majoring in chemistry. I spend a lot of time in the basement of Hall-Atwater, but when I'm not there, you can find me watching one of Gordon Ramsey's cooking shows. I'm passionate about good coffee, David Sedaris, and the Oxford comma. 

Gina Savoy

Hi! My name is Gina, and I am an American Studies and Feminist, Gender and Sexuality Studies double major. I have a dog named Bosco who I love very much. I also love em dashes—but I definitely overuse them.

Noah Seltzer

Hey, I'm Noah. I'm a senior studying Philosophy with a College of East Asian Studies minor (but my Chinese is very rusty). I like dancing and the occasional semi-colon.

Alexis Sher

I'm a junior originally from Swampscott, Massachusetts, but have lived all over New England, and currently reside in Connecticut. At Wesleyan, I'm a Government and Hispanic Literatures and Cultures double-major.  After living in Spain during high school, I became fluent in Spanish, so I can tutor in both English and Spanish.  Aside from the Writing Workshop, I head Wesleyan's Arcadia Political Review and am a clinic escort at the Hartford GYN Center. I love skiing, Ruth Bader Ginsburg, chocolate, and want to help you develop your writing skills, so come hang out with me!

Olivia Siegal

I am a sophomore prospective Psychology and Film double major, and I have studied Spanish, Hebrew, and am currently learning Russian. My favorite piece of advice I have ever received on writing is that I should find and develop the story in every one of my pieces, whether it be fiction, poetry, or an academic essay.

Anushka Singh

I am a senior majoring in Government with a minor in Economics. I love writing and also reading other people's work. I speak Spanish and spent my last semester in Havana. My favorite artists are Brent Faiyaz, Dounia and Jamila Woods. 

Quentin Tan

Hi! I'm a sophomore pursuing a double major in the College of Letters and College of East Asian Studies. I speak Mandarin, English, Malay, and a bit of Hokkien and Japanese. Talk to me to find out more about the culturally rich region of Southeast Asia and Malaysia.

Melissa Thornton

I am a senior majoring in the College of Letters and minoring in French Studies. I love books, clouds, cooking, and redwood trees. When it comes to writing, I'm all about organization and coming up with crafty ways to make the points all tie together, and reverse-outlining is my most tried and true tip for making a good paper even better. 

Sophie Dora Tulchin

Hi, I'm Sophie Dora! I'm a senior American Studies major and French Studies minor who's also taken a lot of psych and English classes. I think the anthropology department has the best-looking building on campus, but I've never been inside. Talk to me about your writing and non-dairy ice cream options!

Ricardo Vega

I'm Ricardo and I'm working as a Writing Mentor for the new First Things First mentorship program. I'm a junior from Dallas, Texas and I am majoring in English and American Studies and minoring in Education Studies. Outside of the Writing Workshop, I am an Office Manager for the Resource Center, the coordinator for the Wesleyan Book Buds, and am on the leadership boards for Ajúa Campos and Spectrum. I also enjoy writing poetry and short stories.

Henry Vehslage

I am a junior majoring in english with a certificate in social, cultural, & critical theory. I like reading fiction and writing non-fiction. I also enjoy music, movies, television, etc.

Sonja Welch

Hi, my name is Sonja Welch! I'm a senior majoring in Chemistry and Economics, and I'm from Northampton, MA. I'm also on the rowing team, and I work in a chemistry lab studying nanoparticles. My main hobby is baking, and I would consider myself something of a banana bread connoisseur.

Julia White

I am a senior English and Science in Society major, so I am happy to help out with any subject, whether you need to talk through vague ideas or look over a final draft for errors. If you're panicking and pressed for time, I've been there, and I am here to help you pull it off! As soon as the temperature breaks 50, you can find me reading or writing on the Olin steps, or the balcony outside Allbritton 311 (though if I don't have homework to do, I might be biking around or working at Long Lane).

Kai Williams

I am an English and African American studies major, as well as a poet and fiction writer. I belong to the camp of writers that love run-on sentences in academic papers.