College of Education Studies
The Education Studies academic program is designed to help students acquire a deeper understanding of education and its relationship to society. Through a range of courses across the curriculum, students look critically and analytically at educational institutions, practices, and thinking, from early childhood through adulthood, using local, national, and global lenses. Foundation courses provide a theoretical background on philosophy, history, and psychology of education. Further requirements empower students with the knowledge, tools, and skills for analyzing different aspects of education, on topics such as human development and cognition, pedagogy and curriculum, and sociocultural approaches to the study of education. Students complete a methods course relevant to education studies as well as a practicum experience to gain hands-on experience complementing their academic work.
Click the image below to view faculty video interviews, recommended readings, news updates, and much more.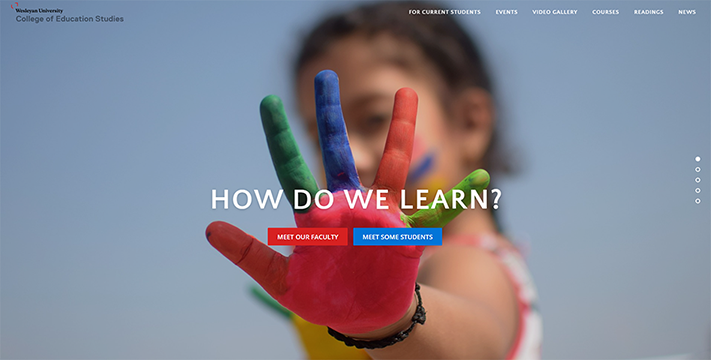 The Education Studies academic program does not provide the course credentials for CT State Initial Educator Certification that are required for teaching positions in public schools.
To keep up to date on the latest news on talks, classes, career and internship opportunities, sign up for our listserve by clicking the link and filling out the form below: 
Join The Education Studies Network
For more information about the major and minor, please watch the video below.