Take Flight Challenge
This June, Help Cardinals Reach New Heights
Through June 30, every gift to Wesleyan will be matched with a dollar-for-dollar contribution to the endowment up to $500,000, thanks to the generosity of Mike Fries '85.
There's no better way to support the next generation of Cardinals now, and have an enduring impact on future generations for years to come. Give the gift of flight today!
To make your gift by phone, call us at (860) 685-2110.
Checks made payable to Wesleyan University may be sent to:
Wesleyan University
318 High Street
Middletown, CT 06459
For stock or wire transfer information, please click here.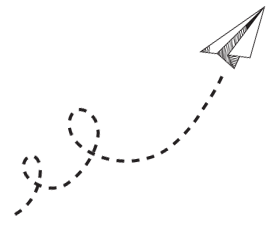 Share why you support Cardinals on their #WesleyanJourney
Fold & Fly! Share a pic or video of your plane taking flight, and tell us why you support Cardinals on their #WesleyanJourney
Tag 'em! Tag your fellow Cardinals and challenge them to give a gift and share their story too!
Wherever your #WesleyanJourney began, it continues long after you take flight from campus.
From serious study to athletic excellence, from scoring feature films to curing rare diseases, Wesleyan students and alumni impact the world in so many ways. As you explore the journeys below and reflect on your own, we hope you're inspired to help the next generation of Cardinals take flight.
Charles '19
Intellectual and social freedom. Empowerment. Strong opinions. Mutual respect.
These are some of the terms Charles Bonar '19 uses to describe his time at Wesleyan. Initially interested in neuroscience, Charles will graduate this spring majoring in African American studies and minoring in film. His Wesleyan journey has been filled with studies and friendships that have consistently challenged what he thought he knew. The result is an expansive and inclusive worldview—one that has helped him become comfortable with ambiguity and motivated to share his experiences, especially with other members of the African Students Association and first-generation college students.
Read what Charles has to say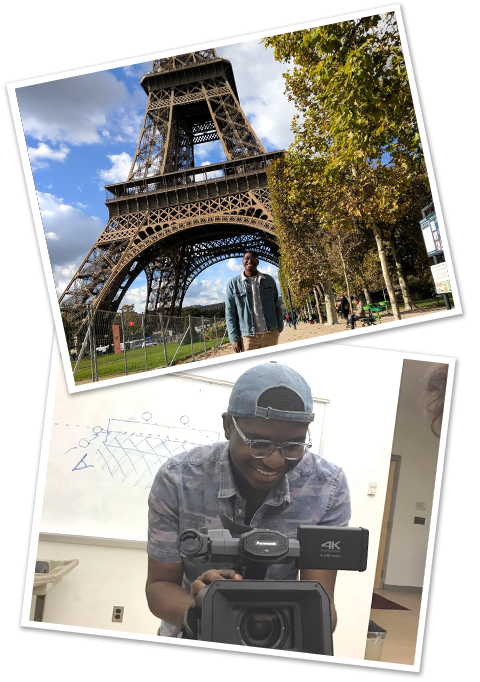 Jessica '11
As a standout athlete and a former senior captain of the Wesleyan women's lacrosse team, Jessica Chukwu '11 has impeccable balance.
And balance is a skill she carefully honed at Wes. Jessica's Wesleyan journey was characterized by both mental and physical rigor, as she learned to juggle her significant commitments to her team, her friends, and her ambitions as a molecular biology and biochemistry (MB&B) major. Having recently completed a master's degree in cellular and molecular biology and a PhD in molecular biophysics at NYU, Jessica's now able to look back and recognize how managing her demanding sports, scholastic, and social schedules taught her important life and leadership skills, and helped her see that nothing is impossible.
Read what Jessica has to say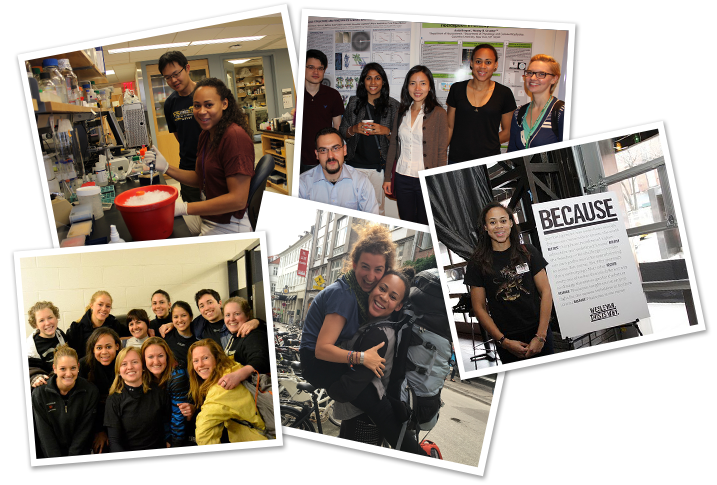 Kate '98
As an MB&B and economics double major, a Harvard Business School grad, and the COO of Blueprint Medicines (a cutting-edge biotech company working to cure rare diseases), Kate Haviland '98 has already accomplished so much.
But Kate's Wesleyan journey, at one critical juncture at least, was defined by failure. While working on an intensive protein synthesis project, she realized she wasn't very good at lab work. Fortunately, she decided and was encouraged to add an economics major, and that support and exploration led her to where she is today—fulfilled by her family and career, passionate about her work, and making a difference in people's lives.
Read what Kate has to say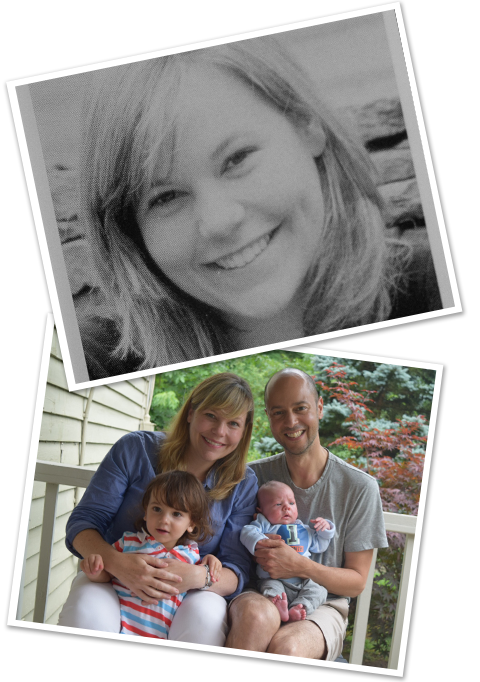 Peter '88
As an artist and while working in music, Peter Nashel '88 has had to work hard and take several leaps of faith.
That first leap of faith came when he chose to attend Wesleyan. Peter was drawn to Wes because he sensed in its students "a slight irreverence" that he identified with. It didn't hurt that it was also home to accomplished saxophonist, professor, and John Coltrane contemporary Bill Barron. Between Barron's mentorship and intense, serious approach to studying music, and the diverse, creative influences of friends and peers, Peter was inspired to become a professional composer for film and television in New York City. Today, he is the founder, creative director, and principal at Duotone Audio Group, and is quick to point to the diversity of his liberal arts education as a real differentiator for him in a field where many received narrower conservatory training. That variety of creative influences is a big reason he frequently returns to Wesleyan and mentors up-and-coming students and musicians.
Read what Peter has to say