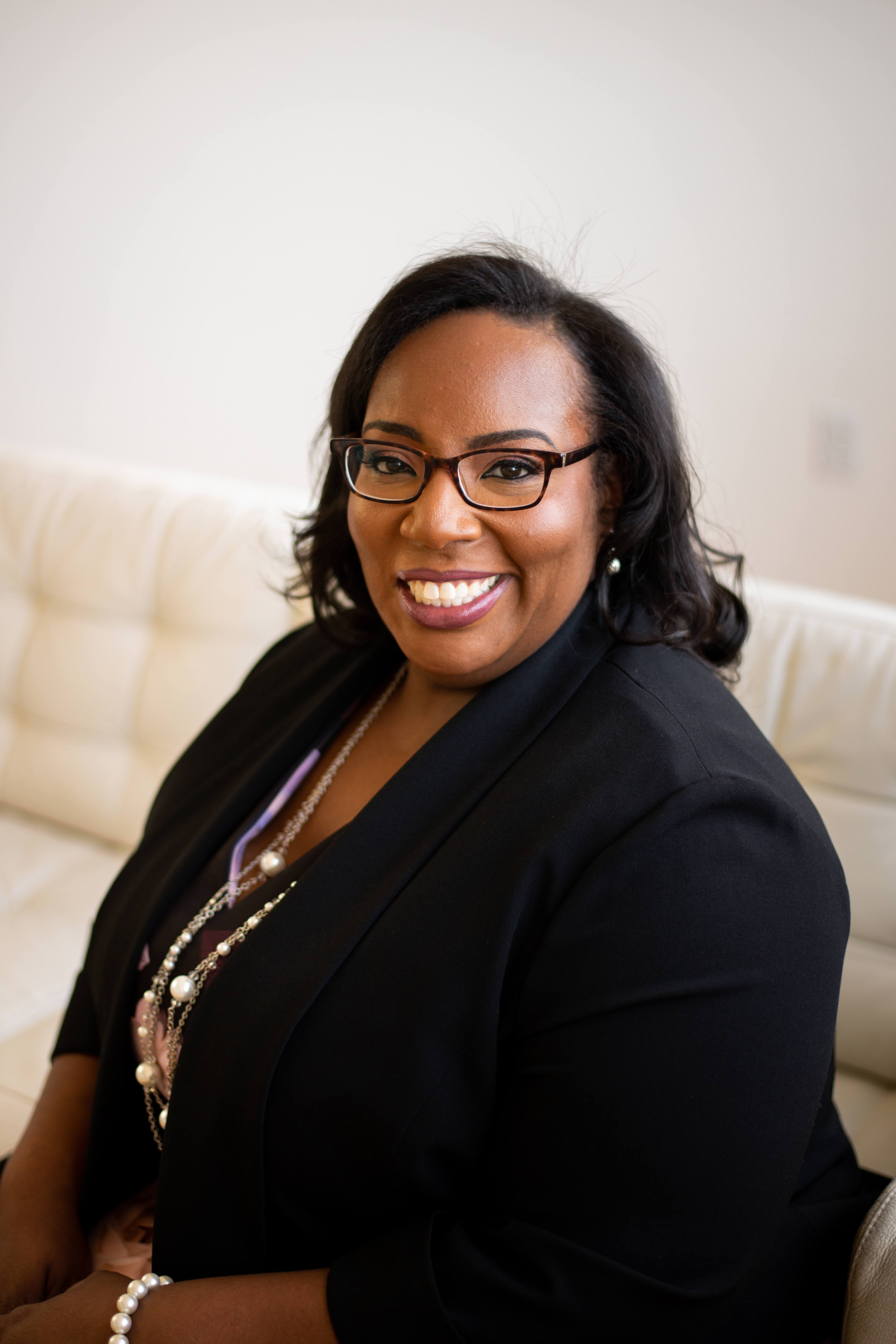 2022 Keynote Speaker: Andratesha Fitzgerald
At the start of every Spring semester we come together as a community to honor the civil rights legacy of Rev. Dr. Martin Luther King Jr. This year's MLK Commemoration will be held on Friday, February 4th from 12:15 pm -1:15pm on Zoom (link).  This year our keynote speaker will be educator, activist, and educational scholar Andratesha Fitzgerald (website).  Andratesha "Tesha" Fitzgerald is committed to excellence in education. She has worked as a teacher, curriculum specialist, administrator and director.  As an international speaker, presenter and facilitator, Fritzgerald exhibits an audacious persevance that calls organizations to evolve into inclusive antiracist safe zones for all learners. 
Fitzgerald's keynote address is entitled "Power and Empowerment: Honoring By Decision and Design."  Equitable and inclusive learning environments are built on the choices of individuals. This keynote will explore the notions of power and empowerment that are made evident in our decisions, our designs and our outcomes. With antiracism and Universal Design for Learning we can begin inviting every voice to powerful positions by honoring families, identity, culture, and learning needs. Participants will: Explore the definitions of honor and power Evaluate power filled choices and examine the implications of power in equitable access to learning. Begin co-creating a community of educators who are conscious of how to use power to honor learners.
This event was made possible through the generous contributions of the Office of Student Affairs, Office for Equity and Inclusion, Department of African American Studies and the Center for African American Studies, Olin Library, College of Education Studies, Fries Center for Global Studies, and the Shapiro Writing Center.  If you have any questions about the event, please don't hesitate to contact Demetrius Colvin at dcolvin@wesleyan.edu.