Courses
Legacies in Words: An Introduction to Memoir Writing
The core of this workshop consists of writing and sharing by participants. Opening remarks for each session will focus on some of the challenges and varieties of memoir writing. We will discuss possible topics to explore—perhaps writing about grandparents or other ancestors, childhood, adolescence, or places in our past. Brief writing exercises will address such issues as the role of imagination in memoir, dealing with gaps in memory, and the use of dialogue. As time allows, writing exercises will experiment with techniques such as blending past and present time, deciding on structure, and the use of documents, photographs, and research. Participants will share their partial vignettes, practice methods of supportive feedback, and discuss strategies for expanding and revising their drafts. Beginning with the second session, participants will be invited to share revised drafts or new writing developed from previous sessions. Each session will close with suggestions for further writing and reading.
Instructor: Sheila Murphy
Five Wednesdays:
1:00-2:30 P.M. in the Butterfield Room
March 30, April 6, 13, 20, 27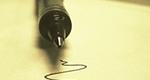 Sheila A. Murphy received an AB from Albertus Magnus College, an MA from Boston College, and an MALS from Wesleyan. She is a retired English teacher and a former co-director of the Connecticut Writing Project. For six years, she has conducted memoir writing and poetry workshops. her poems have won awards and appear in many journals.