Courses
Parsing Camille, the Heroine Harlot, from Life to Stage, Song and Film
Enter the demi-monde world, mid-19th-century Paris, with Marie Duplessis (1824–1847), the courtesan who captivated young novelist and playwright, Alexandre Dumas fils. She lives on, long after her short life and celebrated salon, as Marguerite Gautier in Dumas's play, La Dame aux Camellias (1852), Camille in English, as Violetta in Verdi's opera La Traviata (1853), and as performed by Greta Garbo in George Cukor's film (1936).
Readings: The novel The Lady of the Camellias by Alexandre Dumas, fils, translated by Liesl Schillinger, (Penguin). The biography of Marie Duplessis, The Girl Who Loved Camellias: The Life and Legend of Marie Duplessis, by Julie Kavanagh (Knopf).


Instructor: Gay Smith
THREE TUESDAYS: APRIL 15, 22 , 29 | 6:30–9 P.M.
BUTTERFIELD ROOM, WASCH CENTER | $110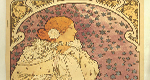 GAY SMITH is professor of theater emerita at Wesleyan. She is the author of most recently published Lady MacBeth in America, From the Stage to the Whitehouse, and seminal books on George Sand's theater career. She has worked as a dramaturge for more than 30 years with the O'Neill National Playwrights' Conference, Denver Performing Arts Center, Padua Hills Playwrights in Los Angeles, and 7-Devils in McCall, Idaho. She is currently working on an anthology entitled The Rejane Cult: From Degas to Proust.