Courses
Retirement as Reinvention
The prospect of retirement can be daunting. But, it does not have to be. Our perspective and preparation, as we approach and enter this often decades-long stage of life, can set the scene for a period of great fulfillment. Beyond financial planning and AARP discounts, should becoming a "senior" be accepted as just another of life's transitions; anticipated with a sense of dread and despair; or as a crossing of the threshold into the richly deserved "Golden Years"? For many in the United States, the retirement period is artificially determined by age stipulations in entitlement programs and pension plans—not by personal preference. Moreover, this transition can prompt an unsettling question: "Of what use am I now?" The purpose of this three-session course is: 1) to describe the changing demographics of aging and retirement in America; 2) to explore the implications of the changing world of work and volunteerism for retirement period careers; and 3) to offer an opportunity for participants to share their narratives and perspectives on retirement with each other and with a panel of recent and "senior" retirees.


Instructor: Jim Matschulat
THREE THURSDAYS: APRIL 10, 17, 24 | 4–5:30 P.M.
BUTTERFIELD ROOM, WASCH CENTER | $70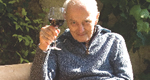 JIM MATSCHULAT is an associate professor in the graduate national security program at the University of New Haven. He has had four previous careers: as an insurance underwriter with Chubb & Son, Inc.; as a risk management consultant; as a partner with the international management consulting firm, McKinsey & Company; and as CEO of Middlesex Mutual Insurance Company in Middletown. His volunteer activities include service: as an instructor at the Janet S. York Correctional Institution, a church moderator, and a sacred music soloist. He enjoys a wide variety of outdoor activities and has held four world fly fishing records.