Courses
Passing by the Dragon: Four Stories by Flannery O'Connor
Flannery O'Connor (1925–64) is one of America's most celebrated authors. The two novels and many stories she fashioned are filled with freaks, reprobates, ingrates, wayward prophets, ignorant know-it-alls, invalids, tricksters, misfits, killers?even a homicidally inclined bull. Yet these uncanny writings continue to intrigue audiences and critics alike. So how does the writer take her witch's brew of assorted blight and turn it into inspired storytelling? Furthermore, what do her comic irony, sudden reversals, and disquieting instances of violence ultimately signify? And what does any of this have to do with dragons? To consider such questions, we will explore four of O'Connor's signature stories: "Good Country People," "A Good Man Is Hard to Find," "Everything That Rises Must Converge," and "Judgment Day." Each of them strikingly amalgamates tenets of Roman Catholic doctrine, elements of submerged biography, textual allusions to Biblical narratives and the tawdry horrors of the Southern Gothic tradition. At their core, O'Connor's fictions are more than well-crafted literary creations that captivate us aesthetically. They also possess contemporary relevance, especially for a skeptical age like ours that often seems to lack spiritual awareness and that, from O'Connor's perspective, all too frequently closes its eyes to the irruption of the sacred into daily life. For what concerns us here, no prior experience of O'Connor is required. Just read the stories, think about them, and join the conversation.
Instructor: Howard Einsohn
Four Thursdays: October 29, November 5, 12 and 19: 4:30–6 p.m.
Wasch Center Butterfield Room: $90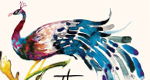 Howard Einsohn received his BA in English from City College of CUNY, NYC; his MA in English from the University of Connecticut; his master's in library science from Rutgers University; and his CAS in liberal studies from Wesleyan. He has been employed at Middlesex Community College (Middletown, Conn.) since 1974, in various capacities, retiring from full-time service in 2003 as the director of library services. Since then he has served the college as an adjunct instructor in English, teaching one class a semester, mostly writing and literature courses. He is a member of the International Shaw Society (ISS), and an occasional contributor to SHAW: The Annual of Bernard Shaw Studies. Over the years, six of his articles have appeared in the SHAW Annual, the most recent appearing in the current issue, v. 34 (2014). CHOICE magazine has published roughly 200 of his book reviews by.