Courses
The Mystery Novel: A Captivating Read
We begin in Sweden, on the island of Gotland, with a crime novel that introduces us to yet another singular police detective, Fredrick Broman, who finds that an apparent dual murder is far more complex than at first imagined. Also, a new author, Hakan Ostlundh, yet another taking his place among the Scandinavians. Then to Cambridge, where in 1174, Adelia, a "prodigy from the Medical School of Salerno," comes to the rescue of Henry II, to uncover the cruel murder of four children and absolve those prejudicially accused. And from there to Prague in the autumn of 1941 where Reichsprotector Heydrich, convinced that he is the target of an assassination plot, orders Bernie Gunther to Prague to watch his back. There is a murder for Gunther to solve, but not that of Heydrich, at least initially. Next on to Venice and our amiable companion in crime novels, Guido Brunetti, who is called upon to investigate the theft of several pages from rare and precious books housed at a prestigious Venetian library. What first appears harmless enough is soon complicated by a brutal murder. In 1939 Raymond Chandler introduced us to Philip Marlowe, the quintessential private eye, who in The Big Sleep encounters extortion, kidnapping, pornography, seduction, and multiple murders, all in Los Angeles. Welcome to the hard-boiled American shamus! (Two movie versions are available: Bogart and Bacall, cine-noir, 1946; Robert Mitchum and a British cast, 1978.)
 
The Viper by Hakan Ostlundh, Monotaur
The Mistress of the Art of Death by Ariana Franklin
Prague Fatale by Philip Kerr
By Its Cover by Donna Leon
The Big Sleep by Raymond Chandler
Instructor: Andrew De Rocco
Five Thursdays: September 24, October 1, 8, 15 and 22: 7–8:30 p.m.
Wasch Center Butterfield Room: $110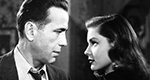 Andrew De Rocco, former dean of the faculty at Trinity, was subsequently president of Denison University and then Connecticut's commissioner of higher education.  Prior to his affiliation with Trinity he was on the faculty at the University of Michigan and Institute Professor of Molecular Physics at the University of Maryland, where in addition to physics he led, as part of the Honors Program, classes in contemporary American and European literature.  The mystery novel caught his attention early and each successive author has added yet another friend to the roundtable of  criminal investigation.