Courses
Waka, Haiku, and Tanka: Japan's Minimalist Poetry, Old and New
Japanese literature began in the form of poetry born of kokoro, the synthesis of heart and intellect. This tradition—developed as waka in the age of Shinto deities and through the ancient and medieval periods, evolved into Haiku in the 17th century, and transformed into tanka in the early modern period--is still vibrantly alive in contemporary Japan. We will examine this rich literary history, represented by, for instance, the woman poet, Komachi (9th century); the Haiku master, Basho (17th century); and modern poets like Akiko (19th–20th century) and Tawara Machi (20th century–the present). We will also include works by Japan's ethnic minority people such as Korean residents of Japan. As we discuss them, we will focus our attention on the aesthetic values that have dictated the qualities of the work. Finally, we will try our hands at writing our own haiku and tanka. All reading material, including the poems to be discussed, will be emailed to you before each meeting.
Instructor: Yoshiko Y. Samuel
Three Tuesdays: October 13, 20 and 27: 4:30–6 p.m.
Wasch Center Butterfield Room: $70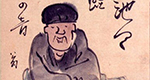 Yoshiko Yokochi Samuel is professor of Asian languages and literatures, emerita, at Wesleyan. Originally from Japan, she grew up with waka/tanka and haiku and now translates them into English and writes her own poetry, also in English. She is particularly interested in recent works by little known poets marginalized in Japan for various reasons. She is delighted to be able to share minimalist poetry and its aesthetic values. She looks forward to students in her class creating and sharing their own poems.