The Center for African American Studies, one of the oldest centers at Wesleyan University,  is committed to providing engaging programming that enriches the intellectual life of the campus and the Middletown community. Center events,  initiatives and collaborations bring faculty, students, staff, alumni, and community partners together and support transformative discussions and interactions. We invite you to join us.
22nd Center for African American Studies Annual Distinguished Lecture
Never Caught: The Washingtons' Relentless Pursuit of Their Runaway Slave, Ona Judge
Erica Armstrong Dunbar, Professor of Black American Studies and History, University of Delaware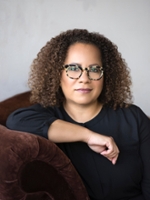 Wednesday, April 26, 2017
4:30 PM - 6:00 PM 
Center for African-American Studies, Vanguard Lounge
This event is free and open to the Wesleyan and Middletown communities and will feature light refreshments and a book signing.
Malcolm X House, renovated in 2016, is a residence attached to the Center for African American Studies, for Wesleyan students who wish to live in an environment dedicated to the exploration and celebration of the cultural heritage of the African Diaspora.

When donationing to Wesleyan, please consider directing part of your donation to the Center for African American Studies.

 The Center proudly sponsors and co-sponsors numerous events through out the year, including the CAAS Distringuished Alumni Series and Distringuished Lecture Series.