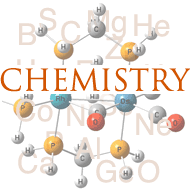 Monday, February 20th to Sunday, February 26th, 2017



Monday     --      February 20th
Students who are in their final semester can begin submitting their Major Certification Form for final certification and must do so by February 24. Faculty advisors should encourage senior advisees to submit the form.
Biological Seminar:         Katie Kaus         Olson Lab MB&B Dept      12:00 Room        HA84
                                                        "Structural Investigation of Bacterial Virulence Factors"
Chemical Physics Seminar :  No Event this week     
Tuesday    --      February  21st
CHEM258:  Office Hours 4:00 - 6:00  ESC092
CHEM142: TA Help Session 4:15-6:00 ESC139
CHEM144: TA Help Session 8:45 - 10:15 pm HA6
Wednesday --    February 22nd
In courses in which students have a choice of grading mode, the final choice must be made by 5:00pm.
CHEM338: Help Session 6:00-7:00pm HA84
CHEM144: Free Radical Review Session 7:00- 9:00pm HA6
Thursday     --    February 23rd
Organic/Inorganic Seminar  :           Melissa King       Personick Lab       12:00         HA84
                                                               "Synthesis of Shaped Nanoparticles 
                                                               with Bimetallic Surfaces 
                                                               via Selective Surface Passivation"
CHEM252:  Exam Review 7:00-9:00 pm Shanklin 107
CHEM142: Free radical Study Jam 7:00-9:00pm HA6
Friday         --     February 24th
Chemistry Colloquium :  No Event this week
Progress Exams: Prof. Novick and Prof. Russu will be available by 4:30                                                  
Saturday         --     February 25th
Sunday         --   February 26th