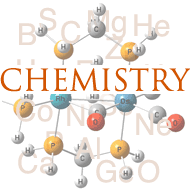 Weekly Schedule for April 21 to April 26, 2014
Monday
Chemical Physics Seminar
Ali Basiri, Graduate, Wesleyan University, Physics, Kottos group
"Localization of light in waveguide arrays with random dissipative dielectric constants."
Biochemistry Seminar
Sudipta Lahiri, Graduate, Wesleyan University, MB&B, Mukerji group
"Investigating the Binding Parameters of Histone H1 to the Holiday Junction."
Tuesday
No event scheduled.
Wednesday
No events scheduled.
Thursday

Organic - Inorganic Chemistry Seminar

No events scheduled.
 Friday
Colloquium
Prof. Peter A. Jacobi
"On the Path to Vitamin B12."
Saturday
The Elizabeth Verveer Tishler Prize Piano Recital will be held on Saturday, April 26, at 2 p.m. in Memorial Chapel in celebration of the life of namesake, Betty Tishler.  Friends and family members will share memories and reflections, as well as enjoy music, on this occasion.