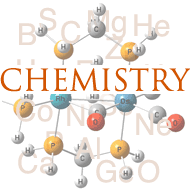 Monday, April 20 to Friday, April 24, 2015
Monday, April 20
Seminar in Chemical Physics
Wengang Zhang, '17 (Starr Research Group)
"What is ultrastable glass and why should we care?"
Shanklin 107 from 12:10 to 1:00 pm
Seminar in Biological Chemistry
Kinjal Dave Graduate (Pratt Research Group)
"Inhibition of high molecular mass bacterial DD-Peptidases by a substrate analog"

Hall-Atwater 84 from 4:00 to 5:00 pm
Tuesday, April 21
No events scheduled for this week. 
Wednesday, April 22
No events scheduled for this week. 
Thursday, April 23
Seminar in Organic and Inorganic Chemistry
No seminar this week.
Friday, April 24
Chemistry Symposia
Prof. Jeffrey Winkler
"Synthesis of Natural and Unnatural Products"

Coffee is served outside of Hall-Atwater 84before the seminar and refreshments are served afterwards in the Chemistry Lounge, HA 6.