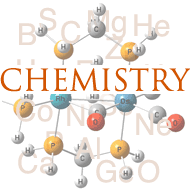 Monday, May 2 to Friday, May 6, 2016



Monday, May 2
Biological Seminar
Dr. Kelly Thayer, Wesleyan University (Beveridge group_
"Constructing Markov State Models from Molecular Dynamics Simulations."
Hall-Atwater Labs, room 84 - Noon to 1 PM
Physical Chemistry Seminar
No seminar this week.

Tuesday, May 3
No event this week.
Wednesday, May 4 - Last day of classes.
Come celebrate the end of the semester & the year with WesMaSS (Wesleyan Math and Science Scholars) and the Free Radicals.
 WesMaSS will be dropping a several items off the top of Exley, while the Free Radicals will do crazy science experiments guaranteed to blow your mind!!!
Have you ever wanted to see a watermelon explode?
Have you ever wanted to see 150 ping-pong balls fall from the sky? (Yes, you can keep one ;-))
Be prepared... There will be explosions. There will be fire. There will be a BIG DROP.
Stop by Exley (Lawn Ave side) at 4:30 on Wed for the show of a lifetime.
 There will be a surprise ending!!
Free Radicals End of Semester Celebration and Dinner!
6 PM - Exley Science Center Lawn Avenue Terrace.

Rain location under the Hall-Atwater Basement Canopy


Thursday, May 5
Organic/Inorganic Seminar
No seminar this week.
Friday, May 6
Chemistry Colloquium 
No Chemistry Colloquium this week.