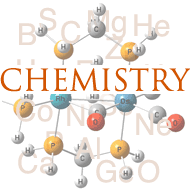 Monday, May 29th to Sunday, July 31st, 2017



Monday     --      
July 3rd: GLS Regular term classes begin
Chemistry Office will be moved into HA53 for the Summer.
Biological Seminar : No event this week
Chemical Physics Seminar :   No event  this week
                     See   http://www.wesleyan.edu/physics/events/chemical.html for title and information
Tuesday    --
June 6th through August 1st: CHEM152  1:30-4 :20 HA80
June 6th : Kyle Throssell's Open Defense 3:30-4:30- Shanklin 107 / Celebration in ESC092 4:30     
Wednesday --    
 May 31st : All remaining Spring 2017 grades submitted to the Registrars office. Grade entry system closes at 11:59 pm.
June 28th: All Departments/Programs/Colleges that required bound copies of honors thesis will receive their shipments from the Registrars office in Late June.
Thursday     --    
June 1st through August 3rd:  CHEM152  1:30-4 :20 HA80
Organic/Inorganic Seminar  :        No event today
Friday         --     May 26th
Chemistry Colloquium                      No Event this week                                                                                
Saturday         --     May 27th
Sunday         --   May 28th