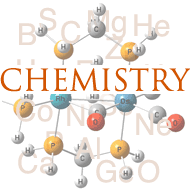 Weekly Schedule for October 27 to October 31, 2014
Monday, October 27

Seminar in Chemical Physics
Daniel Obenchain, Graduate
Wesleyan University, Chemistry, Novick Group
"Is It In or Is It Out? The Position of Deuterium in HOD...N20"

12:10 - 1:00 pm
SCIE Room 113
Seminar in Biological Chemistry
Dr. Juan Liu
Wesleyan University
MB&B, Hingorani Group

"Investigation of RFC catalytic mechanism for PCNA clamp loading onto primer-template DNA"
4:00 - 5:00 pm
Hall-Atwater Room 84
Tuesday, October 28

No event scheduled.
Wednesday, October 29

No event scheduled.
Thursday, October 30

Seminar in Organic and Inorganic Chemistry
No Seminar this week.
Friday, October 31

Chemistry Symposia

Professor Kit Bowen
John Hopkins University
"Photoelectron Spectroscopy of Cluster Anions"
3:30 - 4:30 pm
Hall-Atwater Room 84
Refreshments to follow in the Chemistry Lounge, Hall-Atwater Room 6