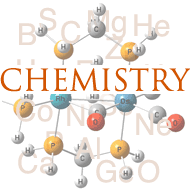 Weekly Schedule for March 3 to March 7, 2014
Monday
Chemical Physics Seminar
No Seminar this week.
Biochemistry Seminar
Shreya Sawant Graduate (MB&B, Hingorani Group)
"Investigation of the link between DNA replication and mismatch repair."
Tuesday
No event Scheduled.
Wednesday
No events scheduled.
Thursday

Organic - Inorganic Chemistry Seminar
Umesh Chourdhary, Graduate (Chemistry, Northrop Group)
"Polymers with movable cross-links."
Friday
Colloquium
No collquium scheduled for today.