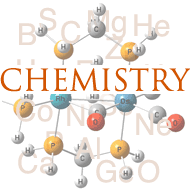 Monday, March 27th to Sunday, April 2nd, 2017



Monday     --      March 27th
Midsemester recess ends March 27th 8:00 am. 
4th QTR classes begin - 4th Quarter classes may be added or dropped during the five working days following the first class
Biological Seminar:                 Kinjal Dave     Pratt Lab     12:00     Room HA84
                              " Peptidyl thioesters: Substrates or inhibitors of bacterial DD-peptidases?
Chemical Physics Seminar :  Prof.  Lutz Hüwel        Physics Department      12:10   ESC58
                                                        "Water, Water everywhere..."
Tuesday    --      March 28th
CHEM258:  Office Hours 4:00 - 6:00 ESC092
CHEM142: TA Help Session 4:15-6:00 ESC139
CHEM144: TA Help Session 8:45 - 10:15 pm HA6
Wednesday --    March 29th
CHEM338: Help Session 6:00-7:00pm HA84
Chem 144 - Free Radical Review Session : HA6 7:00-9:00
Thursday     --    March 30th
Organic/Inorganic Seminar  :          No Event this week
Friday         --     March 31st
Chemistry Colloquium :                                                Prof. Jennifer Koviach-Cote
                                                                                              Bates College
                                                                    "Automated Synthesis of O-Mannosylated ​Glycans"
                                                                                                   3:30 PM
                                                                                  Hall-Atwater Laboratories, Room 84
                                                                        Refreshments to follow in the Chemistry Lounge 
Saturday         --     April 1st
Sunday         --   April 2nd