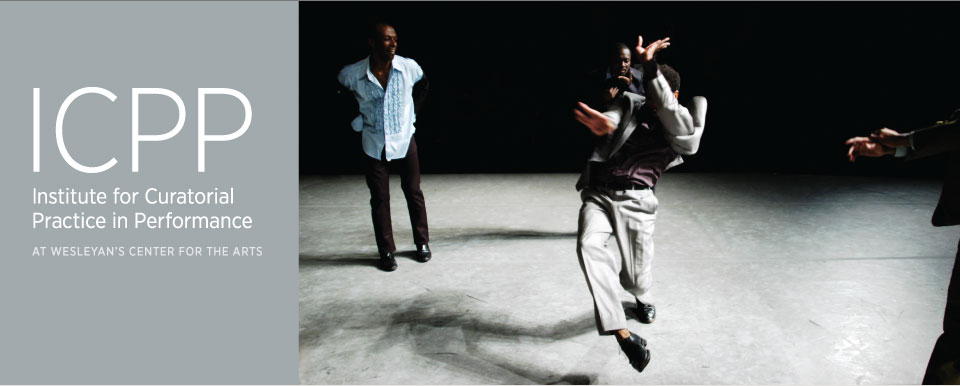 Welcome to ICPP
Contemporary performance is at a distinct crossroads. The co-existence and cross-pollination of idea- and technique-based performance practice has created a dynamic dialogue over the past several decades. The Internet and other new technologies have created a vast social fabric of interconnectivity and information. Walls between disciplines are increasingly porous, and interdisciplinary performance practice is informed by a wide range of cultural, aesthetic, and historical landscapes.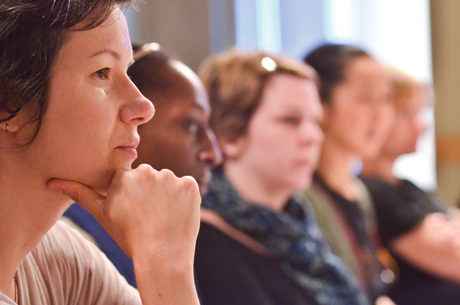 Introduced as a pilot initiative in 2011, the Institute for Curatorial Practice in Performance (ICPP) is the first institute of its kind, a center for the academic study of the presentation and contextualization of contemporary performance. Distinct from graduate programs in Curatorial Studies, Arts Administration, Performance Studies, and the Humanities, ICPP offers its students a graduate-level education in innovative and relevant curatorial approaches to developing and presenting time-based art.
The ICPP Program encourages emerging curators to enrich their understanding of intellectually rigorous, innovative and artist-centered curatorial models. The mix of instructors—artists, scholars, curators, cultural leaders, writers and theorists—is intended to spark new possibilities and connections both intellectually and professionally. Instructors will provide theoretical and practical tools for students to deepen their research methodologies through reading, writing, viewings and discussion.
The ICPP program is firmly rooted in Wesleyan University's commitment to the liberal arts and embodied learning practices. Through a low-residency model, ICPP asks its students to not only engage with ideas but also to simultaneously put those ideas into practice in their professional lives, developing responsive curatorial practices that address the inter-disciplinary nature of performance work today.
ICPP Managing Staff
Sarah Curran, Managing Director
Noémie Solomon, Program Director
Judy Hussie-Taylor, Program Advisor
Rosemary Lennox, Program Manager
Ariana Molokwu, Program Coordinator
In partnership with Danspace Project, New York, NY
ICPP has received leadership support from the Andrew W. Mellon Foundation and additional support from the Doris Duke Charitable Foundation through ICPP's partnership with Danspace Project. ICPP also acknowledges American Express, the New England Foundation for the Arts, and The Surdna Foundation, for their generous contributions.
Images 
Above: ICPP students, 2012
Top: Ralph Lemon (photo by Dan Merlo)