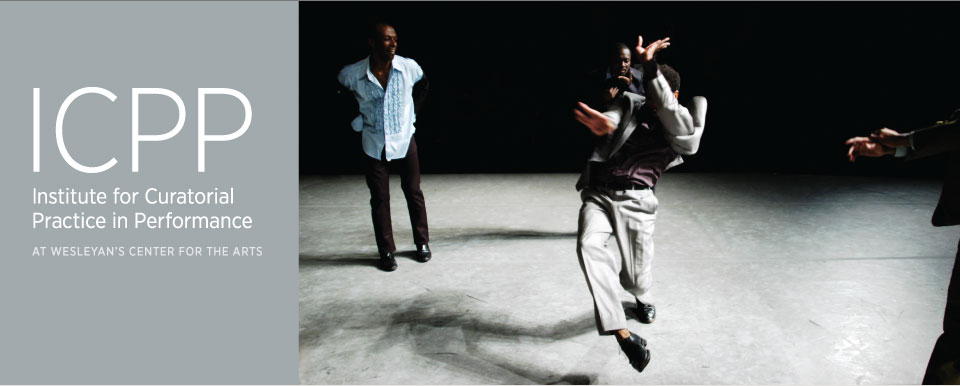 Introduced as a pilot initiative in 2011, the Institute for Curatorial Practice in Performance (ICPP) is the first institute of its kind, a center for the academic study of the presentation and contextualization of contemporary performance. Distinct from graduate programs in Curatorial Studies, Arts Administration, Performance Studies, and the Humanities, ICPP offers its students a graduate-level education in innovative and relevant curatorial approaches to developing and presenting time-based art.
Applications for the 2015-16 academic year due January 15, 2015.
View videos here of the panel and keynote address from the July 25th ICPP Symposium Curating Performance: In Dreams Begin Responsibilities.