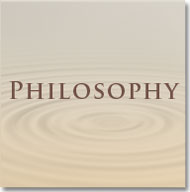 Doing philosophy means reasoning about questions that are of basic importance to the human experience–questions like: What is a good life? What is reality? How can we know anything? What should we believe? How should our societies be organized? Philosophers critically analyze ideas and practices that often are assumed without reflection. Philosophers at Wesleyan approach our subjects with tools from a range of traditions of inquiry and we offer a wide variety of perspectives on the deep and perplexing questions that are central to the study of philosophy.
Click on the link below to read Philosophy student Isabel Fattal's opinion piece featured in The Wesleyan Argus

COMING THIS WEEK:
The Philosophy Department
Presents a Colloquium Series Lecture
"On Mattering: Defending Value-Laden Facts, Learning from the Black Lives Matter Movement"
Naomi Scheman
Philosophy, Gender, Women, & Sexuality Studies
Interdisciplinary Center for the Study of Global Change
University of Minnesota
Thursday, February 23rd
4:30 PM
PAC 001