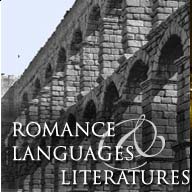 About the Major
Department/Program Description
The Department of Romance Languages and Literatures (RL&L) is a cornerstone of the humanities at Wesleyan and the University's gateway to the French-, Italian-, and Spanish-speaking worlds. We represent literary and cultural traditions that extend from the Middle Ages to the present. We teach languages, literatures, and cultures that span Europe, Asia, Africa, and the Americas. Our students develop and apply their knowledge and skills through the extracurricular activities and study-abroad opportunities that we promote. Through a network of collaborations across departments and divisions, we support a wide array of majors, academic programs, and initiatives.
Additional Information
Students interested in enrolling in French, Italian, or Spanish at the elementary or intermediate levels are urged to do so during their first and sophomore years. Department policy gives priority to first-year and sophomore students in our language classes (numbered 101-112) to allow students to study abroad and to meet the requirements of those programs requiring language study. Juniors and seniors who wish to take elementary and intermediate language courses should submit an online enrollment request and attend the first class. They may be accepted during the drop/add period if seats become available. Should a junior or senior enroll in the first course of an ampersand sequence (such as 101-102), he or she will have priority for the second course, just like first-year and sophomore students.
Major Description
FRENCH STUDIES
The French studies major provides students with a command of the French language sufficient to live and work successfully in a French-speaking environment. It enables them to develop an in-depth knowledge of French-language literatures and critical approaches and, through them, an awareness of French and Francophone modes of thought and expression. It also offers them the opportunity to develop simultaneously a broad knowledge of French and Francophone cultures, through a flexible, interdisciplinary program combining coursework in a number of fields that may serve as the basis for future work or further academic or professional studies.
Admission to the Major
Our criterion for admission in the minor is a grade of B or higher in FREN215 or its equivalent.
Major Requirements
The major consists of a minimum of eight courses:
Four FREN courses numbered 220-399.

FREN215 or the equivalent is the prerequisite for all FREN courses numbered 220 or higher.
Courses numbered 220-299 are introductory courses intended for students who have completed FREN215, who have taken an equivalent course elsewhere, or who have placed out of FREN215 through the placement test. In general, these courses are designed for students who have not yet studied abroad in a French-speaking country.
300-level courses are upper-level courses intended for students who have already completed two courses in French beyond FREN215 or who have studied abroad in a French-speaking country for at least a semester.

Four other courses whose content is devoted substantially to the study of French or Francophone literature, history, culture, or society. These courses may be in French or English and may include:

Courses from the French section's normal offering of 200- or 300-level courses.
Courses listed FIST (French, Italian, Spanish in translation).
Courses taken through approved study-abroad programs.
Courses offered by other departments and programs on campus that treat French or Francophone culture, politics, or history. These courses must be approved by the student's major advisor.
A minimum grade of B is required for courses taken on campus to count toward the FRST major or the Romance studies RMST major where the student is combining French with one or two other Romance cultures.
Study Abroad
All majors are strongly encouraged to spend at least one semester studying abroad in a French-speaking country. We encourage students to participate in Wesleyan's program in Paris (the Vassar-Wesleyan Program), but other Wesleyan-approved study-abroad programs currently exist in Cameroon, Madagascar, and Senegal. Wesleyan also sends one exchange student a year to the Institut d'Etudes Politiques in Paris. Students who would like information on other programs or who have strong academic reasons for wishing to participate in other French-based programs should contact the Associate Director of Study Abroad.