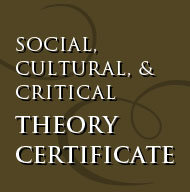 Thursday, September 25, 2014
04:15 pm - 06:00 pm
A Public Conversation with Silvia Federici, Theorist, Historian, and Activist
Join us in a discussion of theory, activism, and the history and future of struggles for the commons.

Silvia Federici co-founded the International Feminist Collective, which launched the international campaign for Wages For Housework (WFH). She also is the co-founder of the Committee for Academic Freedom in Africa, an organization dedicated to generating support for the struggles of students and teachers in Africa against the structural adjustment of African economies and educational systems. From 1987 to 2005, she taught international studies, women's studies, and political philosophy at Hofstra University. She is the author, most recently, of Caliban and the Witch: Women, the Body, and Primitive Accumulation; Revolution at Point Zero: Housework, Reproduction, and Feminist Struggle; and Witch-Hunting, Past and Present, and the Fear of the Power of Women.
CAAS Lounge (Vanguard Lounge)
Thursday, March 05, 2015
04:15 pm - 06:00 pm
Book discussion with David Scott
David Scott, Columbia University, in a discussion of his recent book *Omens of Adversity: Tragedy, Time, Memory, Justice*.
Russell House All Rooms