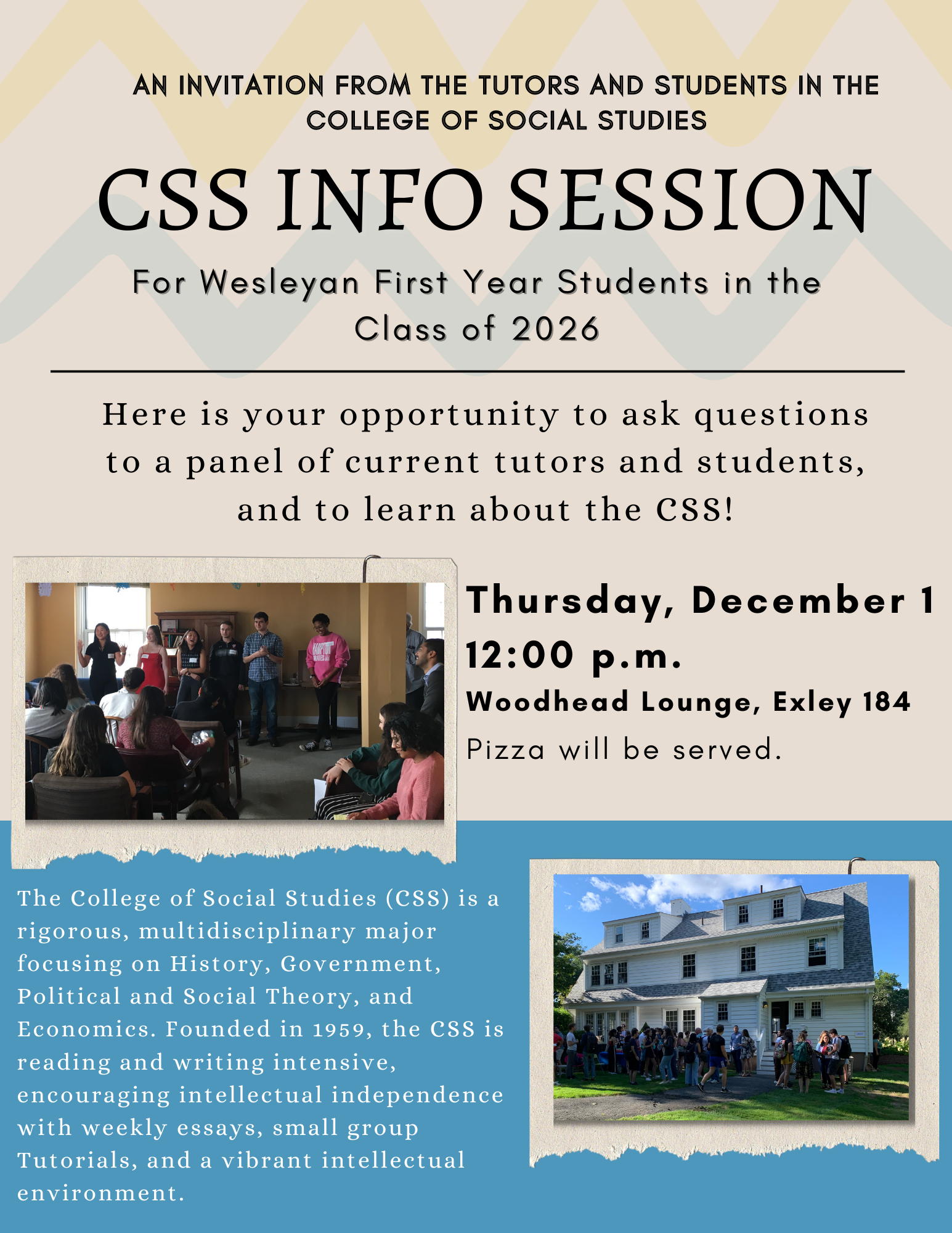 CSS Info Session for Prospective Students in the Class of 2026
Thursday, December 1
12:00 noon - 1:00 pm 
Woodhead Lounge, Exley 184


At this meeting, CSS tutors and students will explain the program and discuss what it means for them. Prospective students will have the opportunity to ask questions about the CSS. Pizza will be served.

The CSS Program starts in the sophomore year. Applications for the CSS Class of 2026 will be available on Tuesday, January 31, 2023. The application deadline is noon on Monday, February 13, 2023.