Awards
Alongside celebrating the student graduates of 2023, the 191st Commencement Ceremony also honors the esteemed individuals, alumni, and faculty whose work and service has educated and inspired so many to action and toward creating a better world.
Binswanger Prizes for Excellence in Teaching
Each year at Commencement, Wesleyan University recognizes three outstanding faculty members with the awarding of the Binswanger Prizes for Excellence in Teaching. Underscoring Wesleyan's commitment to its scholar-teachers, these annual prizes are made possible by gifts from the family of the late Frank G. Binswanger Sr., Hon'85. Recipients are chosen each spring by a committee composed of faculty and members of the Alumni Association Executive Committee based upon strong recommendations from alumni of the last 10 graduating classes, as well as current juniors, seniors, and graduate students.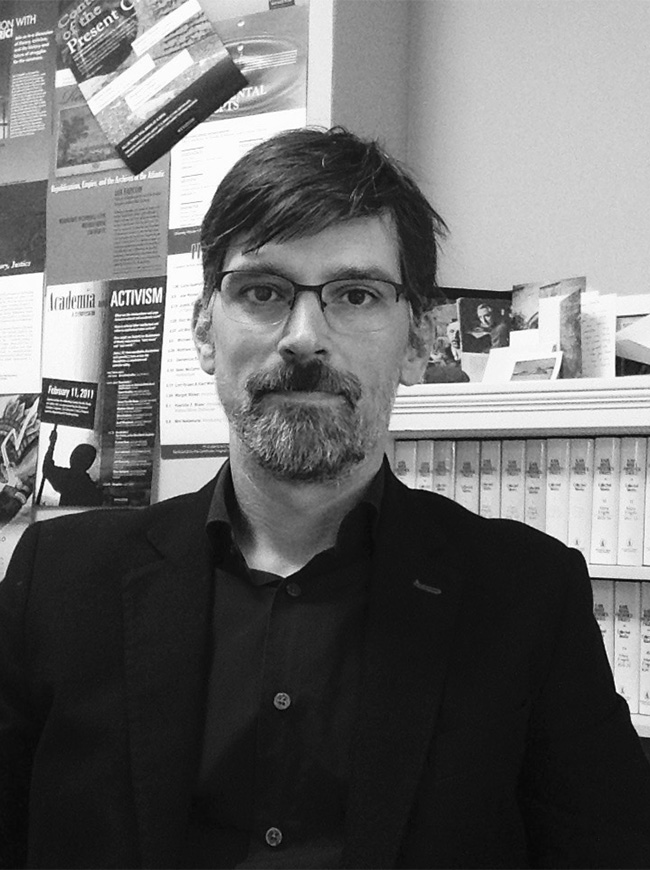 Matthew Garrett
Matthew Garrett, associate professor of English and core faculty member in American Studies, has taught at Wesleyan since 2008. He holds a BA from Bard College, an MPhil from Cambridge University, and an MA and PhD from Stanford University. From 2014 to 2021, he directed Wesleyan's Certificate in Social, Cultural, and Critical Theory. He is also co-president of the Wesleyan University Chapter of the AAUP. He is the author of Episodic Poetics: Politics and Literary Form after the Constitution (Oxford University Press, 2014) and editor of The Cambridge Companion to Narrative Theory (2018), and his essays have appeared in American Literary History, American Quarterly, Critical Inquiry, ELH, Journal of Cultural Economy, Radical History Review, and several edited collections. Garrett's current book project, Reading Is Theft: Literature and the Culture of Property, examines the history and ethics of reading since the 16th century. Garrett has received fellowships from the American Council of Learned Societies, the Library Company of Philadelphia, the American Antiquarian Society, and the McNeil Center for Early American Studies at the University of Pennsylvania. At Wesleyan his writing and teaching concern the relationship between literary form and social history, including courses on the literature of revolution, transatlantic poetry and poetics, Marxism, psychoanalysis and literary criticism, the novel, and narrative theory.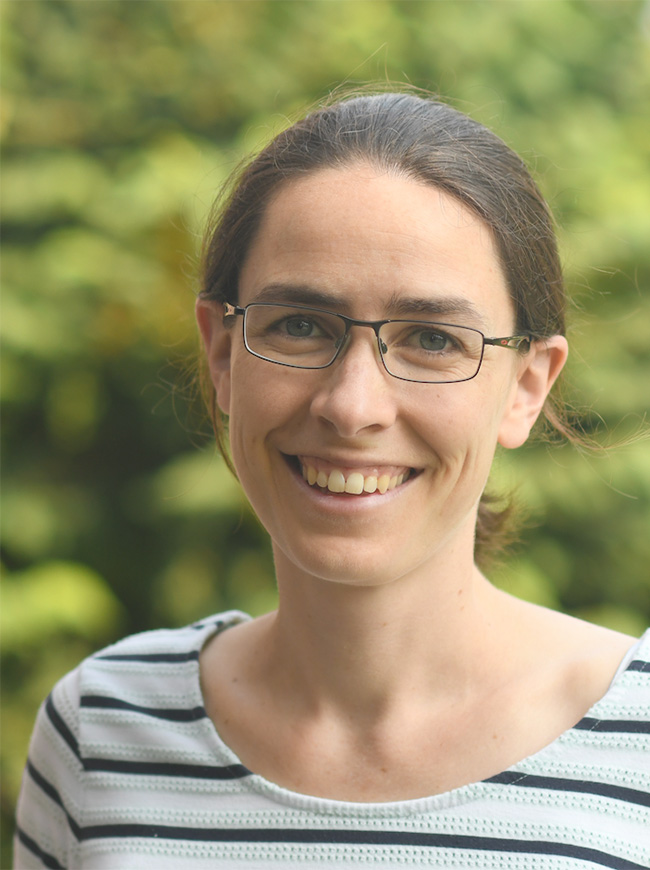 A. Meredith Hughes
Meredith Hughes, associate professor of astronomy, joined Wesleyan's faculty in 2013. She holds a BS from Yale University and a PhD from Harvard University where she received multiple accolades including the Harvard Astronomy Department's Fireman Fellowship for outstanding doctoral thesis and the Bok Prize for research excellence by a PhD graduate under the age of 35. She is also the recipient of a Cottrell Scholar Award recognizing outstanding teacher-scholars across the US in physics, chemistry, and astronomy. In addition to teaching astronomy courses at Wesleyan, she leads a group of student researchers, the Disk Detectives, in studying planet formation by observing the disks of gas and dust around young stars using radio interferometers. Hughes's research investigates the structure and evolution of circumstellar disks across the evolutionary sequence: the primordial protoplanetary disks around pre-main sequence stars that set the initial conditions for planet formation, the tenuous debris disks around main sequence stars that probe the gravitational potential of mature planetary systems, as well as the "transition" disks that exhibit properties intermediate between these two evolutionary endpoints. Hughes is passionate about science education and outreach and regularly teaches a service-learning course on science pedagogy with partners in the Middletown community. She has also served on the American Astronomical Society's Committee for the Status of Women in Astronomy (CSWA) and Code of Ethics Committee (CoEC) and acted as the liaison between CSWA and the Working Group on LGBTIQA Equality (WGLE). She is currently the faculty advisor for the Wesleyan Women in Science organization (WesWIS).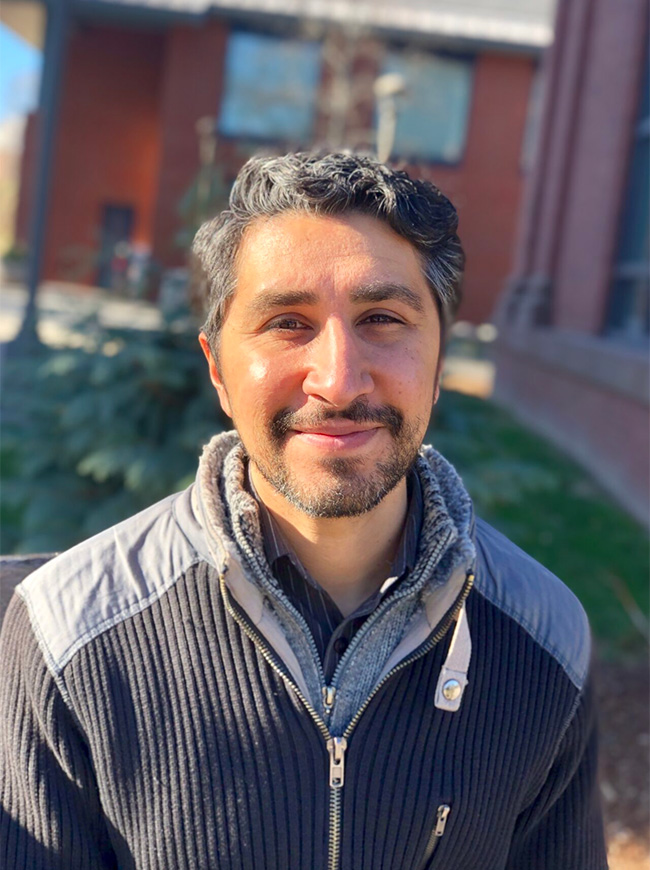 Tushar Irani
Tushar Irani, associate professor for the College of Letters and associate professor of philosophy, joined the Wesleyan faculty in 2008 and has served as director of the College of Letters since 2021. He also directs Wesleyan's chapter of the Mellon Mays Undergraduate Fellowship program, devoted to increasing the presence of traditionally underrepresented groups in the faculty ranks of higher education. Irani's research focuses on Ancient Greek and Roman philosophy with a special interest in Plato. He is the author of Plato on the Value of Philosophy: The Art of Argument in the Gorgias and Phaedrus (Cambridge University Press, 2017) and the co-editor of Philosophy as a Way of Life: Historical, Contemporary, and Pedagogical Perspectives (Wiley, 2020). He is currently working on Plato's understanding of the metaphysics of change, or kinesis, in relation to his views on philosophical method. At Wesleyan, Irani has taught a range of courses on the history, literature, and philosophy of the ancient world, the history and practice of rhetoric, moral psychology, and the history of ethics. He regularly co-teaches the Sophomore Antiquity Colloquium for the College of Letters and an introductory philosophy course, "Living a Good Life," for the department of philosophy. Irani holds a BA in philosophy and English from Colgate University and a PhD in philosophy from Northwestern University.
---
Honorary Doctoral Degrees
The honorary degree recipients will be Annette Gordon-Reed, Pulitzer Prize-winning historian and Carl M. Loeb University Professor at Harvard, who will also deliver the Commencement address; Jennifer Finney Boylan '80, award-winning author, transgender activist, and professor at Barnard College; Larry McHugh, recently retired president of the Middlesex County Chamber of Commerce and longstanding community leader; and Donna S. Morea '76, P'06, an internationally recognized technology executive and Wesleyan University Board Chair Emerita.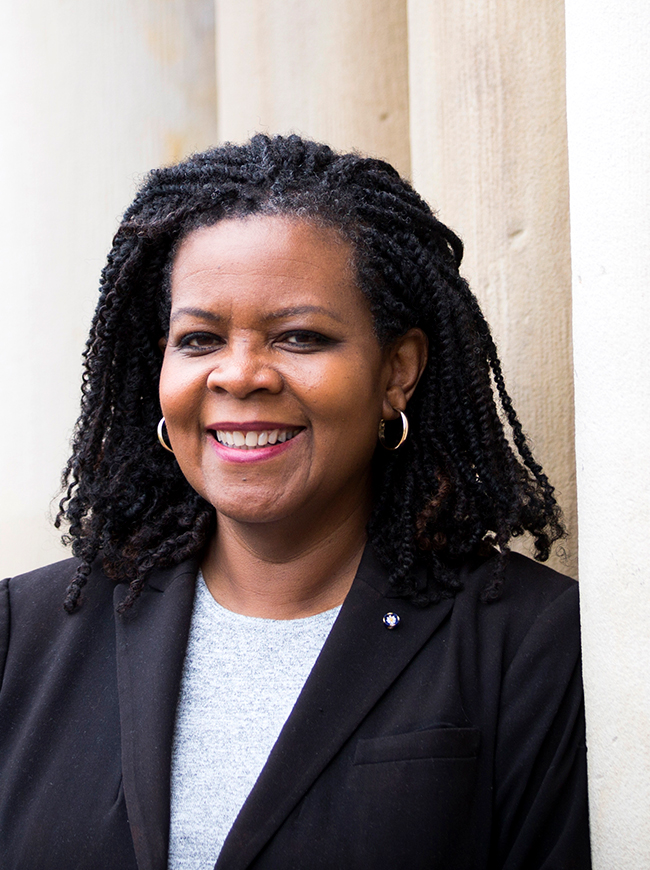 Annette Gordon-Reed
Annette Gordon-Reed is a writer, speaker, and teacher who has combined her expertise in history and the law to advance the national conversation on race in powerful ways. Ms. Gordon-Reed has won sixteen book prizes, including the Pulitzer Prize in History in 2009 and the National Book Award in 2008, for The Hemingses of Monticello: An American Family. In addition to articles and reviews, her other works include Thomas Jefferson and Sally Hemings: An American Controversy, Vernon Can Read! A Memoir, a collaboration with Vernon Jordan, Race on Trial: Law and Justice in American History, a volume of essays that she edited, Andrew Johnson and, with Peter S. Onuf, "Most Blessed of the Patriarchs": Thomas Jefferson and the Empire of the Imagination. Her most recent book is On Juneteenth.

Ms. Gordon-Reed was the Vyvyan Harmsworth Visiting Professor of American History at the University of Oxford (Queens College) 2014-2015. Between 2010 and 2015, she was the Carol K. Pforzheimer Professor at the Radcliffe Institute for Advanced Study at Harvard University. She was the 2018-2019 President of the Society for Historians of the Early American Republic and is the current President of the Ames Foundation. Her many honors include a fellowship from the Dorothy and Lewis B. Cullman Center for Scholars and Writers at the New York Public Library, a Guggenheim Fellowship in the humanities, a MacArthur Fellowship, the National Humanities Medal, the National Book Award, the Frederick Douglass Book Prize, the George Washington Book Prize, and the Anisfield-Wolf Book Award.

Ms. Gordon-Reed served as a member of the Board of Trustees of Dartmouth College from 2010 to 2018. She was elected a fellow of the American Academy of Arts and Sciences in 2011 and was a member of the Academy's Commission on the Humanities and Social Sciences. In 2019, she was elected a member of the American Philosophical Society. She is currently president of the Society of American Historians.

Ms. Gordon-Reed graduated Dartmouth College with high distinction as a history major before attending Harvard Law School (JD), where she served as a member of the Harvard Law Review.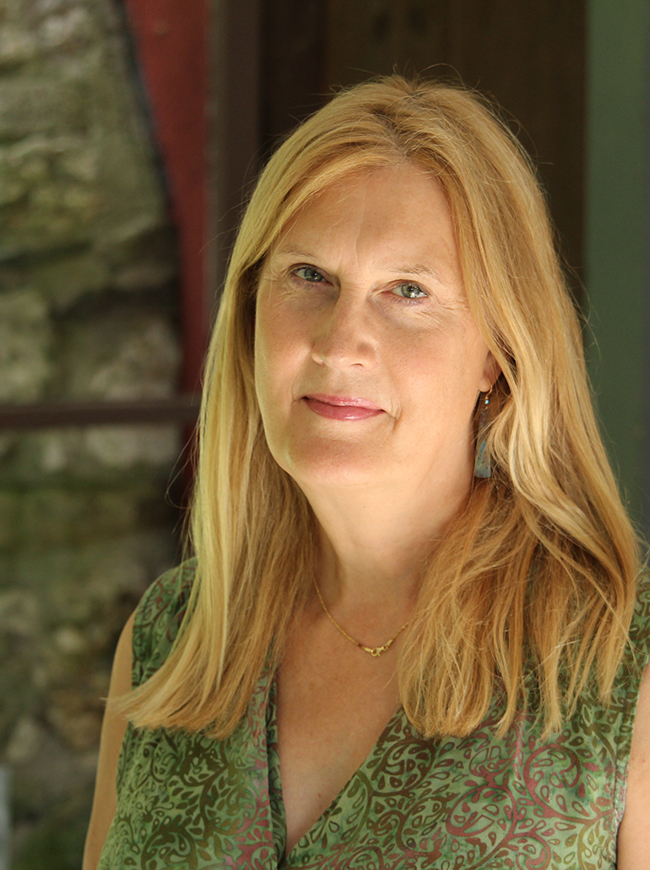 Jennifer Finney Boylan '80
Jennifer Finney Boylan '80 is a writer, teacher, and activist who has fused her experience as a transgender person with her extraordinary talents as author and desire to better society. She is the inaugural Anna Quindlen Writer-in-Residence and Professor of English at Barnard College of Columbia University and is currently a Fellow at Harvard University's Radcliffe Center for Advanced Study. Ms. Boylan is the author of 18 books, including the novel Long Black Veil and the memoir Good Boy: My Life in 7 Dogs. She wrote the forewords to Trans Bodies, Trans Selves as well as The New York Times Essential Book of Cocktails. Her latest book, Mad Honey, is a novel co-authored with Jodi Picoult.

Her 2003 memoir, She's Not There: A Life in Two Genders was the first bestselling work by a transgender American. Ms. Boylan is also a nationally known advocate for human rights, appearing on such programs as the Oprah Winfrey Show, Live with Larry King, the Today Show, the Barbara Walters Special, NPR's Marketplace, Wait Wait…Don't Tell Me! and Fresh Air with Terry Gross. She has also been the subject of documentaries on CBS News' 48 Hours and The History Channel and served as an advisor to the television series Transparent.

For many years Ms. Boylan was a contributing opinion writer for the opinion page of The New York Times and was a member of the Board of Trustees of the Kinsey Institute for Research on Sex, Gender, and Reproduction. She is a member of the board of Trustees of PEN America, and from 2011-2018 was a member of the board of directors of GLAAD, serving as the first openly transgender co-chair from 2013-2017. She is a member of the faculty of the Breadloaf Writers' Conference of Middlebury College and the Sirenland Writers' Conference in Positano, Italy.

Ms. Boylan graduated Wesleyan University with a BA in English and holds a MA from John Hopkins University. While at Wesleyan, she was editor of The Wesleyan Argus and a member of WESU radio station's board of directors.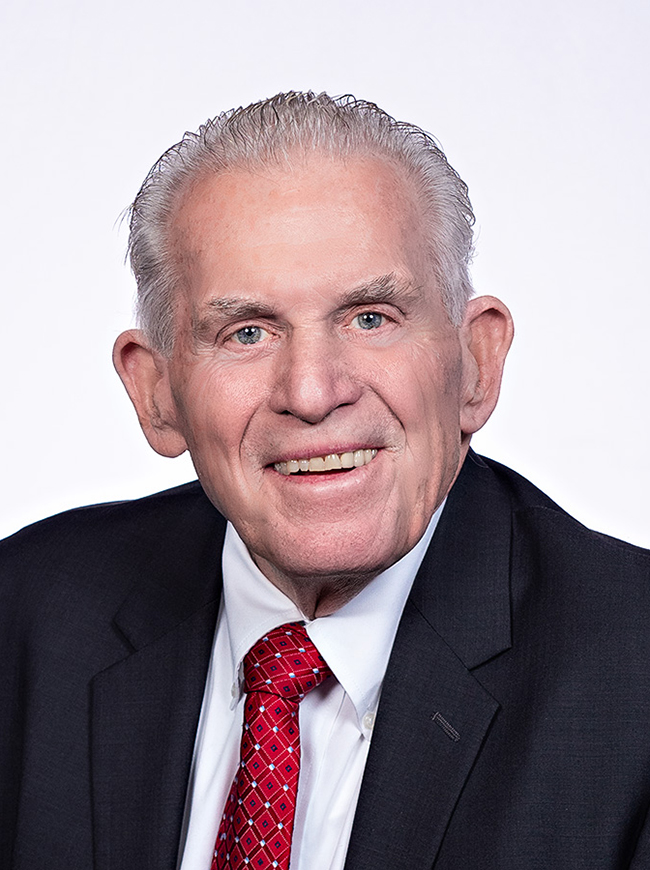 Larry McHugh
Larry McHugh served as president of the Middlesex County Chamber of Commerce in Connecticut for 39 years before retiring last year. Middletown and Wesleyan have benefitted enormously from his efforts with the Chamber and his work with state and city government in support of higher education. Mr. McHugh first joined the Chamber in 1983 and served as the organization's top executive responsible for all aspects of the Chamber including member outreach and support, operations, and financial performance for the Chamber's nearly 2,000 members throughout greater Middlesex County.

During Mr. McHugh's tenure at the Chamber of Commerce, he expanded membership by nearly 700 percent and helped expand the local business community, which now includes corporations like Pratt & Whitney and Federal Express. He was instrumental in establishing partnerships between the chamber and nonprofit organizations throughout the county. He is also credited with helping in the revitalization of Middletown's downtown area. And through ongoing partnership with Wesleyan, Mr. McHugh supported student engagement opportunities including the University's entrepreneurship program.

From 1963 to 1983 Mr. McHugh was a teacher and football coach at Xavier High School in Middletown. He has been involved with higher education since the early 1980s, when Governor William A. O'Neill nominated him to serve on the board of the Connecticut State University System and he served as Chairman from 1995-2008. In 2009 Governor Jodi Rell appointed Mr. McHugh Board Chairman of the University of Connecticut, a role in which he served until 2017. During his tenure, UConn's major accomplishments included passage of historic investments leading to a large increase in student enrollment, appointment of the first female president in the university's history, and dramatic increases in student academic quality and diversity.

Mr. McHugh is a graduate of Southern Connecticut State University.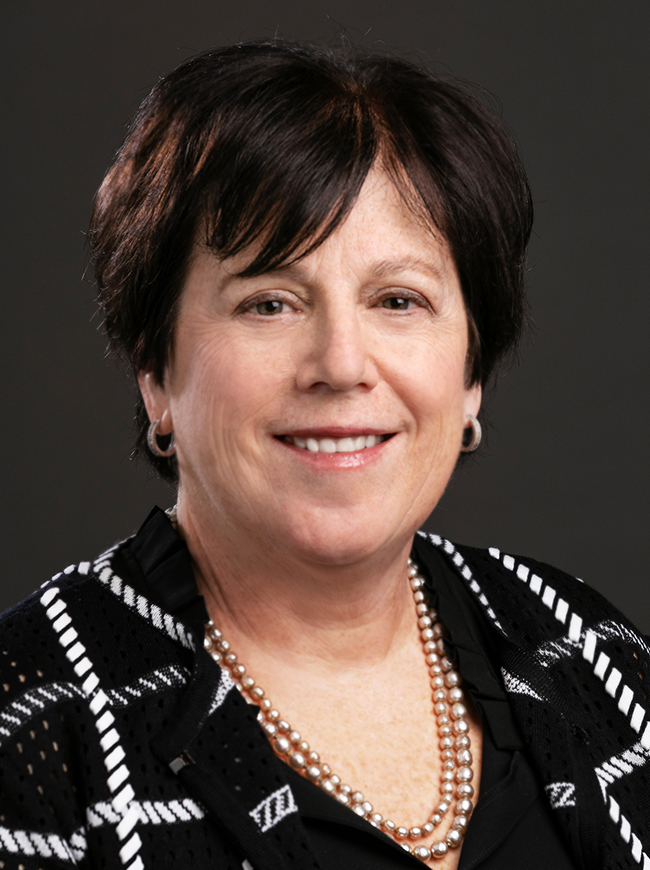 Donna S. Morea '76, P'06
Donna S. Morea '76, P'06 served as a Wesleyan Trustee from 2008 to 2020, during which time her service included chairing the Finance and University Relations Committees. In 2016 she was elected Chair of the Board, becoming the first woman chair in Wesleyan's history. She received a Distinguished Alumna Award from Wesleyan in 2006.

Ms. Morea is an internationally recognized executive in the IT services and software communities. She is currently the CEO of Adesso Group, a private consulting and advisory firm, helping businesses develop growth strategies and improve operational performance. She also serves as an operating executive at The Carlyle Group, providing investment guidance to Carlyle professionals—from sourcing to acquisition—in the Technology, Media, and Telecommunications Group and, as a board member, advising portfolio company executives on management, operations, and growth strategies.

In 2011, she retired from a successful 31-year career at American Management Systems (AMS) and CGI, one of the largest IT business and consulting firms in the world. As President of CGI Technologies and Solutions, she led CGI's business in the United States, Europe, and Asia-Pacific. Her clients included some of the world's most important and complex organizations in government, healthcare, financial services, and telecommunications.

Active in community service, Ms. Morea serves as a director of Share Our Strength, a global anti-hunger organization, and as a trustee of the Inova Health System, the largest health care provider in Northern Virginia. She is a chairman emeritus of the Northern Virginia Technology Council, serving more than 1,000 member companies.

Ms. Morea received a BA with high honors from Wesleyan University and an MBA with distinction from Wharton.