Courses
ALL ABOUT FOOD: ETHNIC CUISINE
This course is designed as an immersion in exotic food cultures and cuisine.  Explore the flavors, aromas, and ingredients of Columbian, French, Korean, Ethiopian, Mexican, Thai, Indian, Italian, Spanish, and Vietnamese dishes.  Learn professional techniques for selecting ingredients, developing flavor profiles, and creating delicious and nourishing ethnic meals whether you're cooking for one or entertaining 20.
Instructor: Brian Dagnall
Four Tuesdays: November 5, 12, 19, December 3
4:30-6:30pm
Daniel Family Commons, Usdan
$125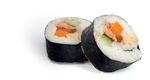 Brian Dagnall is the executive chef at Wesleyan. 
Please see who's who for his full biography.