Courses
FROM ABSTRACTION TO POST-MODERNISM: AMERICAN PRINTS, 1950s - 1980s
THIS CLASS IS FULL - PLEASE NO NEW ENROLLMENTS You may call the Wasch Center to place your name on a waiting list.
In 1957, in her cottage in West Islip, Long Island, Tatyana Grossman established the groundbreaking lithography printshop and publisher Universal Limited Art Editions (ULAE).  Not long after, in 1960 in Los Angeles, artist June Wayne persuaded the Ford Foundation to support the Tamarind Lithography Workshop.  With these two printshops began a boom in printmaking in the United States.  This course on American prints from the late 1950s to the 1980s will discuss the rise of artists' prints with a focus on the abstraction of Robert Motherwell and Helen Frankehthaler, the Pop art of Jasper Johns, Roy Lichtenstein and Andy Warhol, and post-modern work by Adrian Piper, Sherrie Levine and others.  This course will meet at the Davison Art Center to view selected artists' prints in the collection.
Instructor: Clare Rogan
Three Wednesdays: September 25, October 2, 9
6-7:30pm
Davison Art Center, Print Reference Library
$70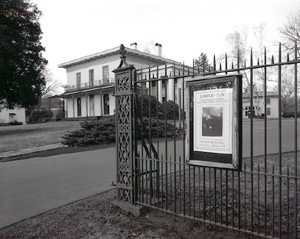 Clare Rogan is curator of the Davison Art Center and an adjunct assistant professor in the art history program at Wesleyan. 
Please see who's who for her full biography.