Courses
SCIENCE AND THE CURRENTS OF MODERNISM
Modernism began with iconoclastic developments in western art, literature, and music in the period from 1875-1925.  In place of the classical elements of continuity, linearity, and verisimilitude, modernism features discretization, discontinuity, multiple perspectives, abstractions and, in some cases, outright paradox.  During this same period of time, the natural sciences and mathematics were impacted with the discovery of atomic and molecular structure, wave-particle duality, quantum mechanics, and relativity theory.  The idea of this class is to view the art and artifacts of early modernism as the results of a cultural "experiment" from our own interpretations and explanations based on discussions and critical inquiry, and actively join the debate.  Special prerequisites other than interest and an inquiring mind - the necessary elements of the advanced science topics will be presented at the elementary level.
Instructor: David Beveridge
Four Thursdays: October 31, November 7, 14, 21
4:30-6pm
Butterfield Room, Wasch Center
$90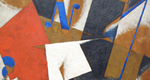 David Beveridge is University Professor of Natural Science and Mathematics at Wesleyan. 
Please see who's who for his full biography.