Courses
APPRECIATING AND WRITING TRAVEL LITERATURE
The purpose of this course is to study the various forms of travel literature in order to prepare students to write a travel journal during their trips abroad and domestically.  As a tour guide for many trips abroad, it has been my experience that students have very little background in keeping a professional journal on their trip.  The class will introduce students to many examples of travel literature and give them the opportunity to experiment with various exercises of expression.  The course will be divided into four parts: the history of travel writing, various examples of travel writing, course assignments to write travel literature with different traditions or voices, and creation of an original voice for writing travel experiences.  Some travel experience would be helpful, but is not required.
Instructor: Richard Kagan
Four Mondays: October 7, 14, 21, 28
6-7:30pm
Butterfield Room, Wasch Center
$90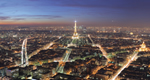 Richard Kagan is a professor emeritus of history at Hamiline University in St. Paul Minnesota. 
Please see who's who for his full biography.