Courses
Hyphenated Americans: Contemporary Stories of Lives Lived Between Two Cultures
Many of us have family members, friends, colleagues, or classmates who are immigrants or the children of immigrants. And yet we tend to have only a superficial understanding of what it is like to adapt to life in a new land. In this course, we will read contemporary essays and stories by immigrants to the United States in order to better understand how they perceive and respond to the challenges of living between two cultures. We will explore the personal and family dilemmas created by profound differences between American culture on the one hand and the immigrant's
culture of origin on the other. We will also discuss the experiences of children of immigrants who, while growing up and later as adults, face their own questions of identity and belonging. This is a highly interactive course with students encouraged to contribute ideas and share experiences in lively class discussions. The reading list includes stories/chapters from Almost Home by H B. Cavalcanti, India Calling by Anand Giridhardas, Unaccustomed Earth by Jhumpa Lahiri, Lipstick Jihad by Azadeh Moaveni, and Yellow by Don Lee.


Instructor: Hila Yanai
FOUR MONDAYS: OCTOBER 27, NOVEMBER 3, 10, 17 | 4–5:30 P.M.
WASCH CENTER BUTTERFIELD ROOM | $90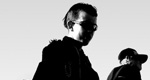 HILA YANAI has taught courses on immigrant literature in Graduate Liberal Studies at Wesleyan and at the University of Connecticut/Hartford Campus. These courses explored the theme of bi-cultural
identity in contemporary fiction, short stories, and memoirs by immigrants to the United States and their children. As an immigrant herself (from Israel), Yanai has a strong personal as well as academic interest in cross-cultural issues. She holds a PhD in American studies from Yale University. In addition to teaching, she has worked as an intercultural trainer, providing individual and group coaching on cultural self-awareness and an understanding of cultural differences.