Courses
Birth of the Modern: Paris, New York and the Age of Abstraction (1848-1948)
The year 1848 was a touchstone in the history of European socio-political change. In that year, far-reaching conflicts erupted in numerous nation-states. Out of this short-lived period of civil unrest, France's modern art movement was conceived, fostering a radical shift in artistic expression reverberating well beyond its borders. At the fin de siècle, Paris was the center of the cultural universe. From its heart arose new ways of thinking about art, literature, music—even life itself. It was not long before these modernist influences were being felt across the Atlantic in New York City, the New World's version of Europe's "City of Light." The intellectual ties that bound these two metropolises led to an active exchange of inspiration and creative expression. Eventually though, Paris's influence receded in the wake of the rise of National Socialism and two destructive world wars. By mid-20th century—a mere hundred years since France's defining cultural moment—the world would be looking to New York for the next generation of influential artists, writers and musicians and their radical forms of abstract expression. The influential New York School would define modern art for decades to come. This course will explore the people, historical events and artistic movements that formed the basis for the Age of Abstraction. Selected readings, visuals and musical excerpts will be presented in class, underscoring and illustrating the sights, sounds and voices that comprised the evolution of Modernism.


Instructor: Richard J. Friswell
Five Tuesdays, April 26, May 3, 10, 17 & 24, 6-7:30pm
Butterfield Room - $110
This course is full and closed to further registrations.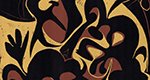 RICHARD JOHN FRISWELL has a Master in Education from Boston University and a Master of Philosophy in Liberal Arts from Wesleyan University (`14), where he was awarded the Rulewater Prize for interdisciplinary scholarship. He is publisher and managing editor of ARTES magazine, an international fine arts e-magazine; an elected member of the Association Internationale des Critiques d'Art, American Section, one of only 450 in the U.S.; an award-winning writer, with two national medals from FOLIO:Magazine for his editorial contributions in the field of art journalism; as well as numerous exhibition and print publications to his credit. Originally from a business background, he has dedicated the last two decades of his career to visual arts and cultural history, with a particular focus on Modernism.