Courses
Thomas Jefferson: Integrity in the Individual Life and the Meaning of "Greatness"
Thomas Jefferson is one of the "great men" of American history. Is this status deserved in view not only of his accomplishments but also of how he actually lived his life?  Do Jefferson's financial dealings, his relationships with women, his personal indulgences and deceits, his failure to free his slaves suggest a need to reassess his historical stature?  Does the contrast between his life and that of Edward Coles, a member of the Virginia landed gentry who is virtually lost to history even though he was responsible for one of the boldest challenges to Jefferson's ownership of slaves, raise fundamental questions about Jefferson's legacy?  This exploration of the life and times of Jefferson asks whether political figures, including those of our day, should be judged by anything other than their public accomplishments.



Instructor: Richard Voigt
Four Tuesdays, February 23, March 1, 8 & 15, 6-7:30pm
Butterfield Room - $100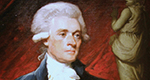 RICHARD VOIGT, Wesleyan '68, is a graduate of the University of Virginia Law School. He served in the Office of the Solicitor/U.S. Department of Labor in Washington, D.C. before entering private practice in Connecticut, where he has focused on labor, employment, and other issues of the workplace. He is a partner in the firm of McCarter & English, LLC. and has been recognized by, among others, Best Lawyers in America. He has lectured on various subjects in American history with a particular emphasis on Jefferson and on the American workplace.