Courses
Exploring the Experience of Commoners through the Lens of Woodblock Prints in the Edo Period of Japan
***Please note*** There has been a location change for this class, the first three classes will meet in DAC***
In the 19th century, Edo—now Tokyo—was one of the largest cities in the world, with a population of more than one million. Wesleyan's Davison Art Center collections contain over 600 prints from 17th- to 19th-century Edo. Using these great art works, this course will explore and examine the social, political, and cultural circumstances of common citizens through the lens of woodblock prints. Students will watch selected videos about artist Katsushika Hokusai (1760–1849) and explore the streets of Edo from the artist's perspective. Students will also have a chance to gain hands-on experience by making a woodblock print.
Instructor: Keiji Shinohara
Five Mondays: September 18, 25; October 2, 9, 16  
5:30–7:30 P.M.
Davison Art Center, 318 High Street, Middletown
$170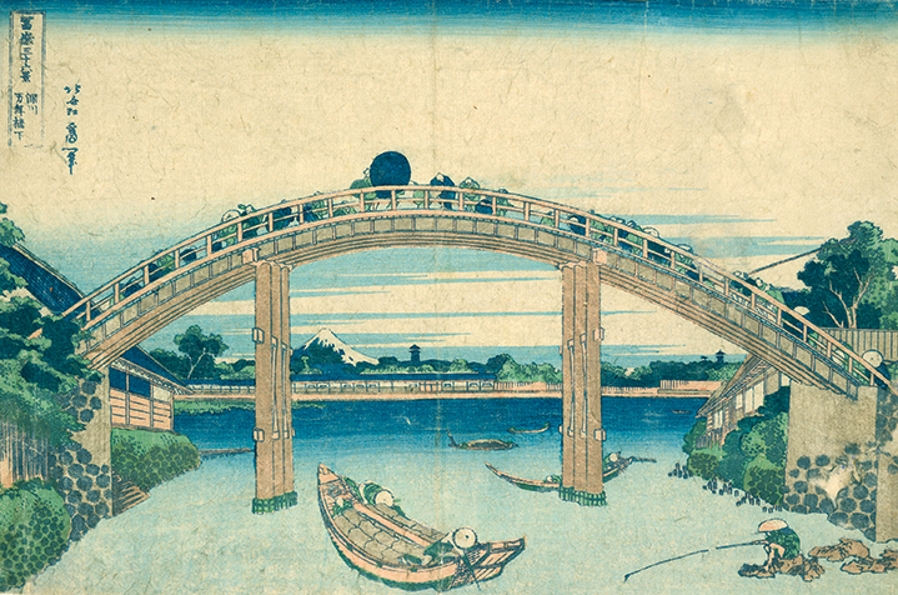 KEIJI SHINOHARA  has been teaching Japanese printmaking and sumi-e painting for more than 20 years at Wesleyan University. He studied the traditional Ukiyo-e technique of Uesugi Studio in Kyoto, Japan, for over 10 years. He has received grants from the Japan Foundation and the National Endowment for the Arts, and his work is in many public collections, including the Cleveland Museum of Art, Fogg Art Museum, Milwaukee Art Museum, and The Library of Congress. He also lectured at numerous museums, including the Smithsonian Institution and Metropolitan Museum of Art. Shinohara has been a visiting artist at over 100 venues, with 40 solo shows.