Courses
Rise of the Right: Hitler, Mussolini, Stalin, and the Age of Extremism
In the years following the Armistice and Treaty of Versailles in 1918, the nations of Europe descended into political and economic turmoil. From that period of post-war social unrest arose a series of events and leaders that fed on dissention, forces that furthered certain national agendas. Dictators rose to prominence in Italy, Germany, and the Soviet Union, as vast populations fell prey to their divisive interests—with millions more paying with their lives. This seminar will explore some of the key themes that defined the decades of the 1920s and '30s, leading inexorably to yet another devastating global conflict. Prospects for a repetition of these occurrences in the near term will be considered.
Instructor: Erik Grimmer-Solem, Richard Friswell, Karl Schiebe, Giulio Gallarotti
Saturday, October 14  
9–4:30 P.M.
Allbritton 311  
$125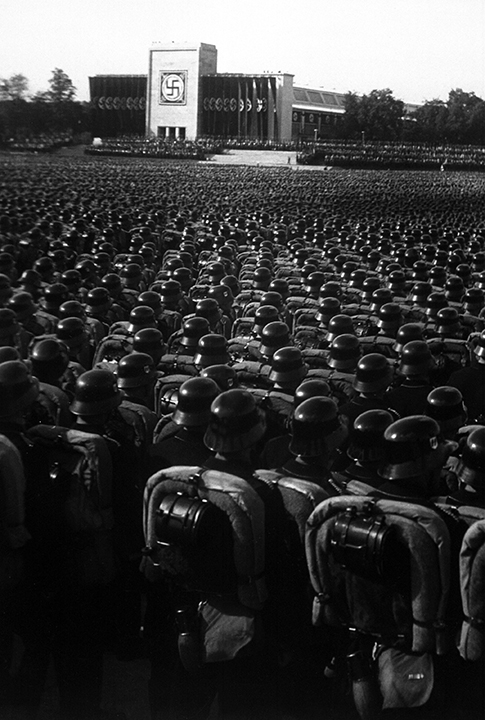 ERIK GRIMMER-SOLEM  received his DPhil from Oxford University in 1999, joining Wesleyan's history department in 2002. He is the author of The Rise of Historical Economics and Social Reform in Germany, 1864–1894 (2003). His scholarly articles have appeared in numerous edited volumes. His work uncovering the war crimes of a Wehrmacht general honored after the war appeared in Germany's Der Spiegel, prompting Bundestag debate and the renaming of a Luftwaffe base in 2015. He is the recipient of several scholarships and teaching awards. A new book, Empire of Minds: Economists, Globalization and the Making of German World Policy, 1880–1914, will be published in 2017. 
RICHARD J. FRISWELL  received his MPhil from Wesleyan in 2014, where he was awarded the Rulewater Prize for interdisciplinary scholarship. He is a cultural historian and associate director of the WILL program and managing editor of ARTES, a fine arts e-magazine. He is an elected member of the International Art Critics Association and author of a collection of autobiographical short stories, Balancing Act: Postcards from the Edge of Risk and Reward. Friswell lectures and speaks widely on topics related to modernism, its art, literature, and history.
KARL E. SCHEIBE  is professor of psychology emeritus at Wesleyan University, where he taught from 1963–2005. From 2004–2017 he was director or director emeritus of the Wasch Center for Retired Faculty at Wesleyan. He received his undergraduate degree at Trinity College and his PhD in psychology from the University of California. He was twice a Fulbright Professor at the Catholic University of São Paulo, Brazil. He is a social psychologist and licensed clinician, and author or editor of eight books and scores of journal articles. His recent books include Self-Studies, The Drama of Everyday Life, and Deep Drama: Explorations in Psychology and Theater.
GIULIO M. GALLAROTTI  is professor of government and tutor in the College of Social Studies and College of the Environment at Wesleyan. He was a visiting professor at the University of Rome. He is the author of several books, including The Power Curse: Influence and Illusion in World Politics (2010) and Cosmopolitan Power in International Relations: A Synthesis of Realism, Neoliberalism, and Constructivism (2010), as well as numerous articles in leading journals across five disciplines: economics, politics, law, history, and business.