Courses
Be Amused by the Muse of Classic American Humor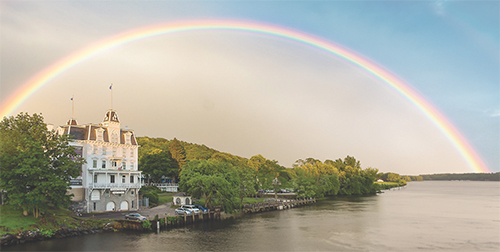 The fabled Goodspeed Opera House is our destination. Warm up
your singing voice, get out your tap shoes and bring an appetite!
This class will immerse itself in the art of the play for a day of fun and
entertainment. Two hours of actor-led classes in the art of vaudeville,
stage craft, and lyrical delivery will be followed by a box lunch on the
deck overlooking the Connecticut River. Then, it's into the theater for
balcony seats and a performance of the Tony Award–winning Best
Musical, The Will Rogers Follies. A private session with the performers
will follow.
WORKSHOP: two actor-led stage craft sessions
LUNCH BREAK
PERFORMANCE: The Will Rogers Follies
ACTOR Q&A
Instructor: Richard Friswell
Saturday, May 5
11A.M.-6P.M.
$150
-Lunch will be provided-

RICHARD FRISWELL received his MPhil from Wesleyan in 2014, where he was awarded the Rulewater Prize for interdisciplinary scholarship. He is a cultural historian and associate director of the WILL program and managing editor of ARTES, a fine arts e-magazine. He is an elected member of the International Art Critics Association and author of a collection of autobiographical short stories, Balancing Act: Postcards from the Edge of Risk and Reward. He lectures and speaks widely on topics related to modernism, its art, literature, and history.