Courses
Meet me at Les Deux Magots: The Lost Generation in 1920's Paris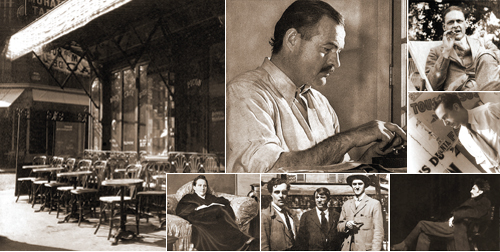 Although the First World War was life-shattering on many levels, in other ways it manifested a burst of creativity in literature and the arts, especially in Europe and—more specifically—in Paris. Because of this color and creativity returning to Europe more rapidly than in American cities such as New York and Chicago, many American writers and artists migrated to Paris. Enter the Lost Generation. The term was introduced by writer and art collector Gertrude Stein to her fellow writer Ernest Hemingway. Stein felt that it was a generation lost in the sense that its inherited values had no place and were no longer relevant in the postwar world. To them, the bohemian lifestyle advertised in Paris became much more appealing than postwar life in culturally conservative America. Others associated with this movement include writers F. Scott Fitzgerald, T.S. Eliot, John Dos Passos, and Ezra Pound, as well as artists like Pablo Picasso and Man Ray. This course will explore the writings, art and lifestyle of these well-known personalities and the world they inhabited.
Instructor: Richard Friswell
Five Tuesdays: March 13, 20, 27, April 3, 10
6-8P.M.
$170
Wasch Center, Butterfield Room
Class limited to 20 students.

RICHARD FRISWELL received his MPhil from Wesleyan in 2014, where he was awarded the Rulewater Prize for interdisciplinary scholarship. He is a cultural historian and associate director of the WILL program and managing editor of ARTES, a fine arts e-magazine. He is an elected member of the International Art Critics Association and author of a collection of autobiographical short stories, Balancing Act: Postcards from the Edge of Risk and Reward. He lectures and speaks widely on topics related to modernism, its art, literature, and history.