Courses
The Book of Job: Exploring the Human Condition through the Eyes of the Divine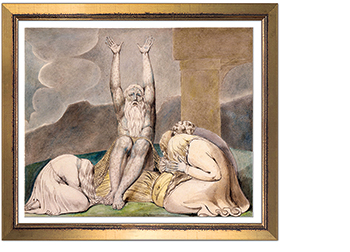 With the Davison Art Center collection of prints by William Blake as a foundation, this course explores the biblical narrative of the Book of Job, examining all his failings, temptations, and the wider range of human emotions not typically associated with religious figures, as a way of better understanding our own place in the community of humankind.
Instructor: Bill Roberts
Tuesday, November 12; Thursday, November 14; Tuesday, November 19
6:30–8:00 p.m.
$85  Location: Wasch Center - Butterfield Rm (51 Lawn Ave)

BILL ROBERTS  Wesleyan '63, was the minister of the First Church for 20 years. He left the parish ministry in 1989 and worked for KPMG and Prudential before beginning his own consulting firm. He has written two books: Initiation to Adulthood: An Ancient Rite of Passage in Contemporary Form and Crossing the Soul's River: A Rite of Passage for Men (at Midlife).