Courses
Mirrors, Masks, Lies, and Secrets: The Psychology of Human Predictability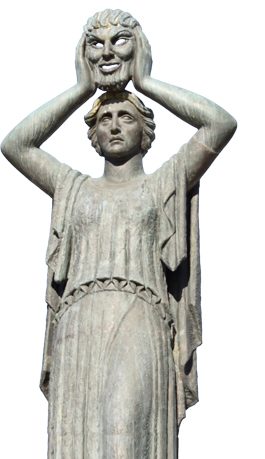 The complex nature of competition and cooperation in human interaction.
Humans interacting in pairs can be seen in modes of cooperation (e.g., couples dancing) or competition (e.g., in a chess match). Buyers and sellers, pitchers and batters, students and teachers, market analysts and military strategists are examples of interacting parties attempting to gain advantage by calculating what the other party is likely to do next. This course will examine which predictive advantages might be achieved and how advantages can be nullified by a crafty opponent. We will discuss how fear and greed function in the marketplace, as well as on the lovers' couch. Simple exercises will illustrate the operation and consequences of predictability (or unpredictability) in our daily lives.
Instructor: Karl Scheibe
Dates: Thursdays – October 1, 8, 15, and 22
Time: 4:30 - 6:00 p.m.
Cost: $95
Required Reading

No assignments required prior to first class