Courses
Visual Magicians: The Power of American Realist Painters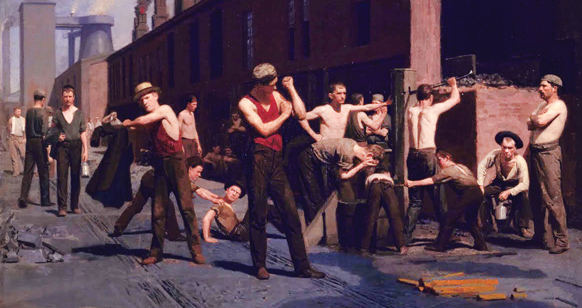 The skill of American landscape painters and their impact on the way America views itself.
American realist painters' depictions of landscapes, cities, farms, machines, personal objects, and people created a special reality that combined observable facts with imagination and, in the process, also created enduring, mesmerizing images of American life. Beginning with the 18th century and continuing up to the 1950s' eclipse of realist painting by Abstract Expressionism, this course explores the work and personal histories of a number of well-known artists, including Copley, Homer, Hopper, and, yes, Norman Rockwell. A number of such lesser-known but astonishing artists—including Thomas Anschutz, John Peto, Charles Bird King, Charles Sheeler, and Isabel Bishop— will also be considered.
Instructor: Richard Voigt
Date: Mondays – November 23, 30; December 7 and 14 
Time: 6:00 – 8:00 p.m.
Cost: $95