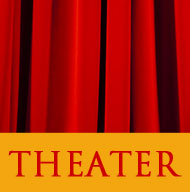 News Archive 
Dylan Marron '10 joins New York Neo-Futurist performance group

March 7, 2012

In Dylan's own words, "NYNF is an ensemble of writers/performers that put on a weekly show in the East Village (Friday + Saturday nights) called TOO MUCH LIGHT MAKES THE BABY GO BLIND. The premise of this show is that there are 30 plays to be performed in 60 minutes, and the audience decides the order. The plays themselves are anything from abstract political satire to intimate confession to comedic re-enactments of pedestrian interactions to nonsensical dance homage. This is one example of a play that might be in a show, and this is another. If you want to know more about them you can read about neo futurism here:  

An Evening of Spoken Word with Javon Johnson

February 23, 2012

"Javon Johnson's spoken-word performance of soul-baring lyrics and rapid-fire delivery brought the audience to its feet."
--University of Southern California News

Spoken word/slam poet Javon Johnson merges the sharp criticism of critical race and gender theory with comedy, lyricism and hip-hop rhyme schemes to discuss the power of words, communication and performance. Mr. Johnson has appeared on HBO's Def Poetry Jam and BET's Lyric Cafe, and he co-wrote the poetic narration for Showtime's basketball documentary Crossover. Co-sponsored by the Center for African American Studies.

See a video of Javon Johnson performing.  

Young Jean Lee's Talk and Book Signing

February 21, 2012 

"Young Jean Lee's plays are fierce, challenging, brazenly theatrical, and then transcendentally lyrical." 
--American Academy of Arts and Letters

Korean-born and Brooklyn-based playwright and director Young Jean Lee's works deal with issues such as gender identity and race in unpredictable, inventive and humorous ways. A 2011 Guggenheim Fellow, Ms. Lee founded her own theater company in 2003, swiftly becoming one of this country's most influential voices in experimental theater. A book signing and reception to follow in the Zelnick Pavillion.

Related Event:

Film of Young Jean Lee's The Shipment

February 20th, 2012

A screening of The Shipment, a play by Young Jean Lee. For more information, visit http://youngjeanlee.org/the_shipment.

 

Theater Department Alumni, Class of '06, Speak About Their Lives After Wesleyan

Joshua Lubin-Levy  Anna Moench

 Kaneza Schaal       Lily Whitsitt

 

February 6, 2012

Four Wesleyan Theater alumni talk about their professional careers in acting, directing, dramaturgy and playwriting: Joshua Lubin-Levy (performer, scholar, dramaturg) is a doctoral candidate at New York University specializing in performances of historical memory; Anna Moench (playwright) is a member of the 2011 Emerging Writers Group at The Public Theater and Youngblood at Ensemble Studio Theatre;Kaneza Schaal (actor) performs nationally and internationally with The Wooster Group and Elevator Repair Service; Lily Whitsitt (director), M.F.A. in Directing from the California Institute of the Arts, is a Drama League Directing Fellow.

Great Small Works at Wesleyan

February 3, 2012

"[Great Small Works has] breathed new, pointed life into the form of toy theater."
--The Village Voice

Co-founded in 1995 by Wesleyan alum Mark Sussman '85, the New York-based collective of Great Small Works met through their associations with Vermont's Bread and Puppet Theater. The group draws on folk, avant-garde and popular theater traditions to address contemporary social issues.

The company's shows at Wesleyan will feature performances by Cassandra Burrows, John Bell, Trudi Cohen, Jenny Romaine and Xavier of the works Short, Entertaining History of Toy Theater; Toy Theater of Terror As Usual, Episode 12: Desert and Ocean, a surreal serial drama using excerpted texts and images quickly cut from The New York Times, Hans Christian Anderson, Grace Lee Boggs, andDemocracy Now!; and Three Graces, a cantastoria (picture-based storytelling work) in which three mythical graces - Harmony, Strategy and Splendor - float down to earth for an op-art romp inspired by Grace Paley, Grace Kelly, Grace Jones and Grace Lee Boggs.
 

Anthony Nikolchev '08 Receives an Award for His Solo Performance

November 21, 2011

Anthony Nikolchev '08 receives the Best Actor award at the UNITED SOLO International Theater Festival in New York for his production Look, What I Don't Understand. The production was originally created at Wesleyan University, co-directed by professor Yuri Kordonsky, lighting design by Anna Martin '09 and went on to successful runs in Chicago and Los Angeles, as well to a number of prestigious international festivals in Armenia, Russia, and Poland.

To read more about the award, click here…

To visit the artist's website and read more about the production, click here… 

Italian company Dewey Dell holds two-week Wesleyan residency

September 9, 2011

To read more about the group's residency at Wesleyan and their U.S. Debut, click here. To view more images of their performances, click here. 

Dewey Dell (left to right): 

Teodora Castellucci

Demetrio Castellucci

Agata Castellucci

Eugenio Resta

 

Cesena, Italy. April 2009.

Two Theater Professors Stage a Production in Bucharest, Romania

March 23, 2011

Bulandra Theater (Bucharest, Romania) opens a new production Bury Me Under the Baseboard by Pavel Sanaev, adapted and directed by Yuri Kordonsky, lighting design by John Carr.

For more information, click here... 

MacArthur Award Winner Sarah Ruhl's Two-day Residency at Wesleyan

January 20, 2011 

Click here to read about MacArthur award winner Sarah Ruhl's two-day residency at Wesleyan.
Theater professor Rashida Shaw speaks about her research on 'Chitlin Circuit' Theater"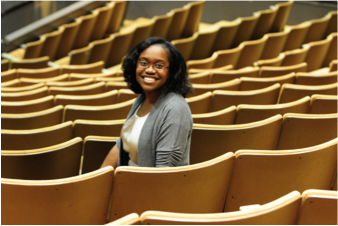 November 5, 2010
To read about the return of Wesleyan alumna Rashida Shaw '99 to her alma mater as an instructor of theater, click here.
Professor of Theater Ronald Jenkins publishes new book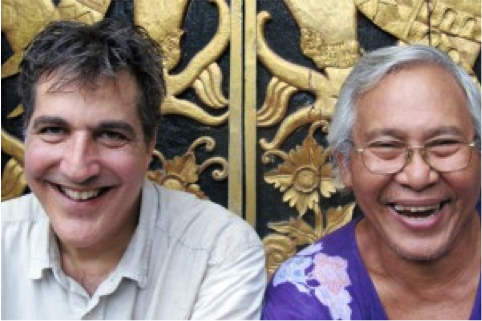 Sep. 2, 2010
Nascimento Authors Book on Actors at Work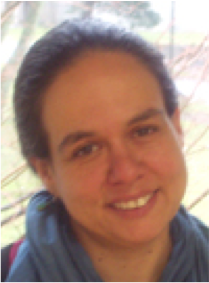 October 6, 2008 by Olivia Drake.
Claudia Tatinge Nascimento, associate professor of theater, is the author of Crossing Cultural Borders Through the Actor's Work: Foreign Bodies of Knowledge, published Sept. 17, 2008 by Routledge. A sophisticated analysis of how the intersection of technique, memory, and imagination inform performance, Crossing Cultural Borders Through the Actor's Work redirects the intercultural debate by focusing exclusively on the actor at work. Alongside the perspectives of other prominent intercultural actors, this study draws from original interviews with Ang Gey Pin (formerly with the Workcenter of Jerzy Grotowski and Thomas Richards) and Roberta Carreri (Odin Teatret). By illuminating the hidden creative processes usually unavailable to outsiders, the actor's apprenticeship, training, character development, and rehearsals, Nascimento both reveals how assumptions based on race or ethnicity are misguiding, trouble definitions of intra- and intercultural practices, and details how performance analyses and claims of appropriation fail to consider the permanent transformation of the actor's identity that cultural transmission and embodiment represent.
A Class Act: Assistant Professor Theater Busy Teaching, Acting, Directing Local and International Productions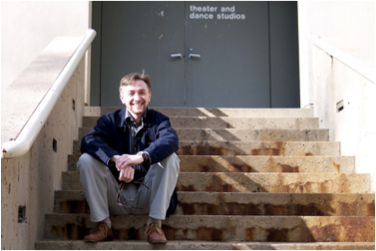 March 1, 2006
To read about assistant professor of theater Yuriy Kordonskiy's work outside of Wesleyan, click here.