Wes-at-Shimron Archaeological Field School
Each summer, Prof. Birney brings students to join the research and excavation team at the site of Tel Shimron, in Israel. This is an amazing multiperiod site in the northern Jezreel valley, occupied from the Early Bronze Age (3200 B.C.!) throughout the Mamluk period (15th c. A.D.). Work there has already revealed amazing Middle Bronze Age cult activity, fortifications, a Ptolemaic period building, and a Roman period neighborhood complete with private mikveh.
The Wes-at-Shimron archaeological field school is an incredible opportunity to get hands-on archaeological experience in everything from excavation techniques, artifact typology and conservation, archaeological science, and site analysis, by working side by side with professionals in the field. The program also includes lectures and field trips to archaeological and cultural sites around Israel.
No experience is needed, just curiosity about archaeology and a willingness to work hard and get really dirty.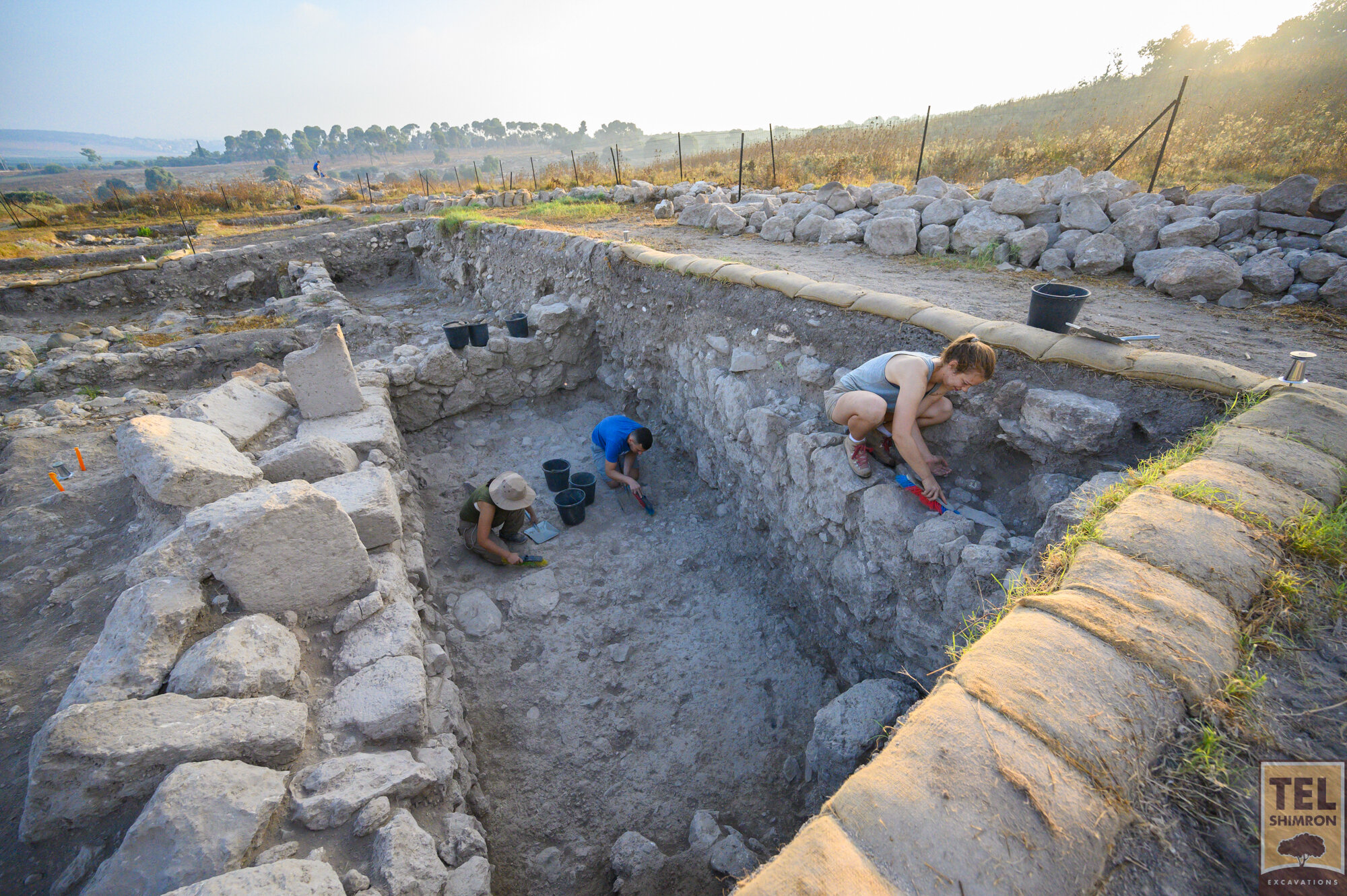 Dates and Costs
Tel Shimron offers two 3-week half-season programs and one 6-week program for the full season. The dates for 2023 are: 
Full Season: June 17, 2023 - July 29, 2023   
Half Season 1:  June 18, 2023 - July 8, 2023
Half Season 2: July 9, 2023 - July 29, 20223
Note: Wesleyan students can only receive academic credit for the 6-week program. See information on how to get credit below. 


Costs are $3400 for the full season and $1800 for the half season, and includes all room, board, field trip and entry fees. It does not include airfare. Students can apply to receive field school funding from  fellowships. You can find out more about fellowships here.
Academic Credit
Wesleyan students who complete the 6-week program can receive Independent Study credit through the Archaeology Program. (Academic credit is not available for the 3 week session).  To receive Wesleyan credit, students enroll in a tutorial, ARCP 401, upon their return. The tutorial is structured with the recognition that most of the credit hours have been put in over during the summer field school, and requires only a reflection paper.
Note that you need to apply for credit from Wesleyan BEFORE participating in the program: Retroactive credit cannot be granted.
How to Apply 
Apply using the program application on the Tel Shimron website here. 
If you intend to take the field school for academic credit at Wesleyan, do not apply to the Tel Aviv program on the Tel Shimron site. Simply apply for the regular field school, and let Prof. Birney know of your intention to take the program for credit.
Sample Daily Schedule 
Though the daily schedule may vary, your day to day at Tel Shimron will look something like this: 
Sunday-Thursday

4:45am        Wake up and grab a quick breakfast
5:00-9am     Excavation on site
9:30am        Second Breakfast
10am-1pm    Excavation on site 
1-2pm          Lunch 
2-3:30pm     Pottery and Artifact time: cleaning, sorting, analysis
3:30-5pm     Nap!
5-6pm          Evening lecture (2-3x wk) 
WEEKENDS: Saturday field trips to Jerusalem, Caesarea, Tel Dan, Nimrud, etc.
Wesleyan students will also meet in a discussion session once a week.
You can learn more about Tel Shimron, our research design, excavation team, and student experiences at the official Tel Shimron Excavation website here.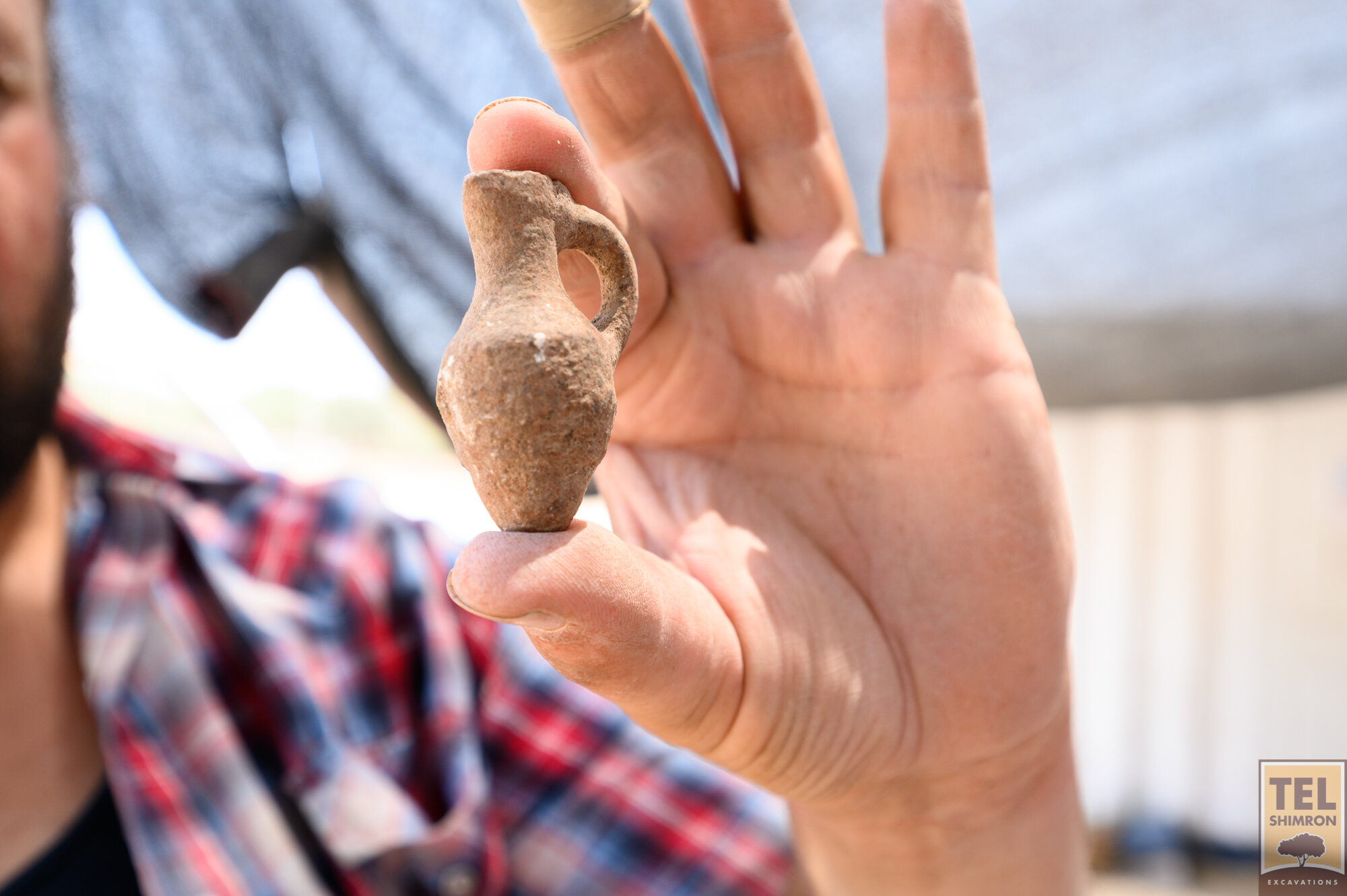 If you have any questions about the Tel Shimron program, its requirements, or how to receive your academic credit, please contact Prof. Kate Birney at kbirney@wesleyan.edu