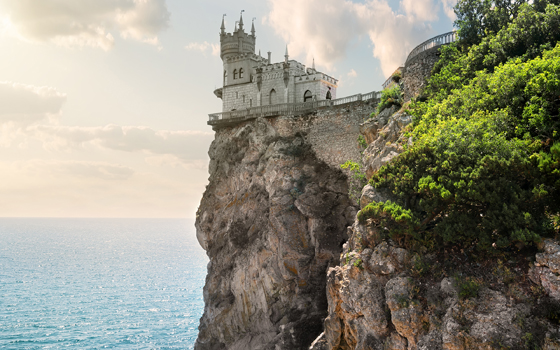 Panel Discussion: Indigenous Ukrainian Perspectives of Crimea Post Russian-Invasion
Friday, October 24, 2014 at 6:00pm
Fayerweather Beckham Hall
FREE!
Click here to view photos from this event.
This discussion will revolve around the current situation in Crimea, the quest for indigenous status by its Tatar population, and the movement for Tatar rights under Mustafa Jemilev, which through non-violence and interfaith collaboration offers an inspiring model for other oppressed peoples. Panelists will include Arsen Zhumadilov, Founder and Chairman of the Crimean Institute for Strategic Studies; Ayla Bakkalli, United States Representative of the Crimean Tatar Mejlis at the United Nations Permanent Forum on Indigenous Issues; and Greta Uehling, Lecturer at the University of Michigan, Ann Arbor, Program in International and Comparative Studies, and author of "Beyond Memory: The Crimean Tatars' Deportation and Return." Alim Aliyev, Co-Founder and Director of Krym SOS—the major support-network, based in Lviv, Ukraine, that is supporting Crimean refugees and helping them find housing—will participate in the discussion via Skype.

This project is co-sponsored by Wesleyan University's Center for the Arts, Dance Department, Government Department, Allbritton Center for the Study of Public Life, and the Ukrainian Selfreliance New England Credit Union. Made possible in part by a grant from Wesleyan University's Creative Campus Initiative, funded by The Andrew W. Mellon Foundation.

This event is part of Muslim Women's Voices at Wesleyan.