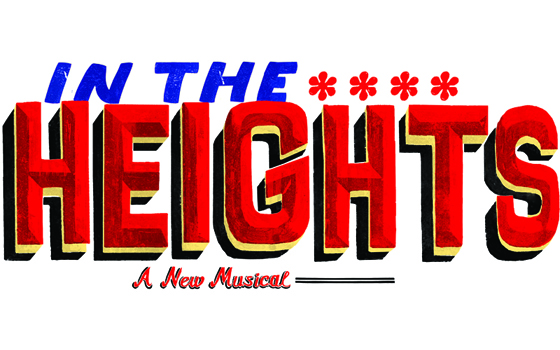 In the Heights
Wednesday, November 12, 2014 at 8:00pm
CFA Theater
$15 general public; $12 senior citizens, Wesleyan faculty/staff/alumni, and Middletown residents; $7 all students
Thursday, November 13, 2014 at 8:00pm
CFA Theater
SOLD OUT
Friday, November 14, 2014 at 8:00pm
CFA Theater
SOLD OUT
Saturday, November 15, 2014 at 8:00pm
CFA Theater
SOLD OUT
Sunday, November 16, 2014 at 2:00pm
CFA Theater
SOLD OUT
Sunday, November 16, 2014 at 8:00pm
CFA Theater
SOLD OUT
In the Heights tells the universal story of a vibrant community in New York's Washington Heights neighborhood—a place where the coffee from the corner bodega is light and sweet, the windows are always open, and the breeze carries the rhythm of three generations of music. It's a community on the brink of change, full of hopes, dreams, and pressures, where the biggest struggles can be deciding which traditions you take with you, and which ones you leave behind. 

With book by Wesleyan's Shapiro Distinguished Professor of Writing and Theater Quiara Alegría Hudes, In the Heights is the winner of the 2008 Tony Awards for "Best Musical," "Best Original Score" (Lin-Manuel Miranda, Theater '02), "Best Choreography," and "Best Orchestrations" (Alex Lacamoire and Bill Sherman, Music '02). The Wesleyan production is a collaboration between the Theater Department and Music Department, directed by Associate Professor of Theater Cláudia Tatinge Nascimento, with music direction by Adjunct Assistant Professor of Music Nadya Potemkina, and design by Assistant Professor of Theater Marcela Oteíza (set and videos), Jiyoun Chang (lighting), Artist in Residence Leslie Weinberg (costumes), and Mike Skinner (sound).

Click here to read "How Lin-Manuel Miranda's In the Heights, Written in College, Returned to His Alma Mater" on Playbill.com.