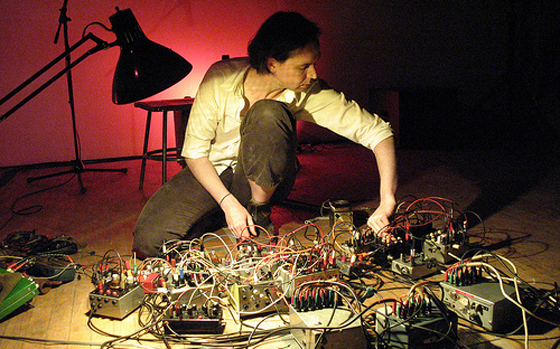 Idiopreneurial Entrephonics: Workshops and Talks
Saturday, February 21, 2015 at 11:00am
Music Rehearsal Hall 105, 60 Wyllys Avenue
FREE!
Saturday, February 21, 2015 at 2:00pm
World Music Hall
FREE!
Saturday, February 21, 2015 at 11am in Music Rehearsal Hall 105, 60 Wyllys Avenue: "The David Tudor and David Behrman Collections of Electronic Instrumentation"
A working session on the electronic instruments, instrumentation, and associated paraphernalia included in Wesleyan World Instrument Collection, including the David Tudor and 
David Behrman
collections of electronic instrumentation.
Saturday, February 21, 2015 at 2pm in World Music Hall: "Compadres Inside Electronics"
Michael Johnsen (Pittsburgh Modular) will present his archeological investigations of the electronics of David Tudor, Gordon Mumma, and David Behrman; 
Mark Verbos
(Verbos Electronics) will demonstrate his own line of Eurorack analog modules and discuss his work with the Buchla synthesizer; Thom Holmes will discuss his work at developing a definitive history of the Moog Synthesizer; Asha Tamirisa will provide a detailed peek into the functioning of the legendary ARP 2500 synthesizer; John Driscoll and Phil Edelstein  will show their current work on "Rainforest V" and their work with Matt Rogalsky on realizing David Tudor's microphone; and Matt Wellins will recount some of his adventures with homemade electronics.
Image: Michael Johnsen