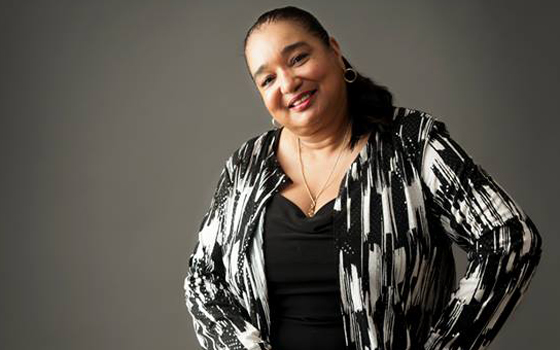 DanceMasters Weekend: Master Class - Dianne Walker: Tap
Saturday, March 7, 2015 at 3:30pm
Bessie Schonberg Dance Studio
$19 per class, $13 for Wesleyan students
Saturday, March 7, 2015 from 3:30pm to 5pm
Dianne Walker, Artistic Director of Boston's TapDancin, Inc., will teach a tap Master Class that will provide an opportunity for intermediate to advanced dance students and dance professionals to explore diverse dance techniques during DanceMasters Weekend.
Dianne "Lady Di" Walker, a pioneer in tap dancing's resurgence, has a 40 year career spanning Broadway, television, film, and international jazz concerts and tap festivals. Savion Glover and his contemporaries affectionately call her "Aunt Dianne," acknowledging her unique role as mentor, teacher, and confidante.  She performed in the original Paris production of Black and Blue.  In the Broadway production, she was a featured dancer as well as the dance captain and assistant to the directors. Her film credits include the movie Tap, the PBS special Great Performances: Tap Dance in America,  JUBA! (WTTW), and Songs Unwritten. She has been dubbed the "Ella Fitzgerald" of tap dance.  

For two years, she directed the tap program at Jacob's Pillow, and is presently Artistic Advisor to the program.  She holds a Master's degree in Education, and has taught at numerous universities including Harvard, M.I.T., Wesleyan University, Bates, U.C.L.A., and Williams College.  She is a participant on many educational task forces, and sits on various boards throughout the dance community. She received the "Living Treasure in American Dance" Award from Oklahoma City University in 1998. She has also received The Flo-Bert Award (New York City), The Hoofers Award (New York City), The Gregory Hines Humanitarian Award (Los Angeles), and was the 2008 USA Rose Fellow. Most recently, she received the prestigious Dance Magazine Award which was presented to her at the Alvin Ailey School in New York City, adding to a long line of awards and lifetime tributes recognizing her contribution to the art form and excellence in teaching.  Grant awards include The National Endowment for the Arts, Massachusetts Cultural Council, Jacobs Pillow, The New England Foundation for the Arts, and American Masterpieces Program.

She currently teaches and collaborates with schools in Minnesota, Michigan, and Tokyo, Japan.
DanceMasters Weekend is a two-day immersion in contemporary dance, featuring twelve Master Classes and a Choreographers Conversation.
A Weekend Pass, which includes five Master Classes, is $75 for the general public (plus a $6 class registration fee), or $55 for Wesleyan students.
Master Classes: Saturday, March 7, 2015 from 10am to 5pm
Master Classes: Sunday, March 8, 2015 from 11am to 4:30pm
Classes are designed for students with intermediate to advanced dance experience. Master Class teachers will incorporate technique and movement combinations from their repertoire.
Call 860-685-3355 or e-mail boxoffice@wesleyan.edu to join the DanceMasters mailing list.